Piute County, Utah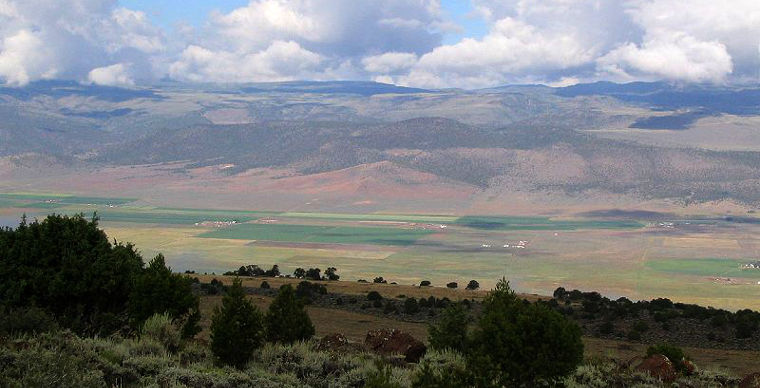 The view across Grass Valley in Piute County
Cities & Towns

Circleville
Junction
Kingston
Marysvale
Piute County is a small county located between mountain ranges in south central Utah. The county was named in honor of the Paiute Indians (the Utah Legislature passed a law changing the spelling of "Paiute" to "Piute").
Piute County contains 758 square miles of land and 8 square miles of water. The county seat is Junction, the largest city Circleville.
Fast Facts about Piute County, Utah
Types of Jobs:
Private Sector, wages or salary: 48%
Government Sector: 32%
Unincorporated, Self-Employed: 17%
Homemaker, Unpaid: 3%
Cost of Living Index for Piute County: 83.5
Median Resident Age: 38.9 Years
2015 Estimates:
Median Household Income: $35,700
Median Home Value: $146,500
Major Industries:
Educational Services, Agriculture & Forestry, Government, Lodging & Food Services, Health Care, Transportation Services, Retail Services, Repair & Maintenance, Social Services
Population Demographics: 2010
Non Hispanic or Latino
1,447
Hawaiian or Pacific Islander
2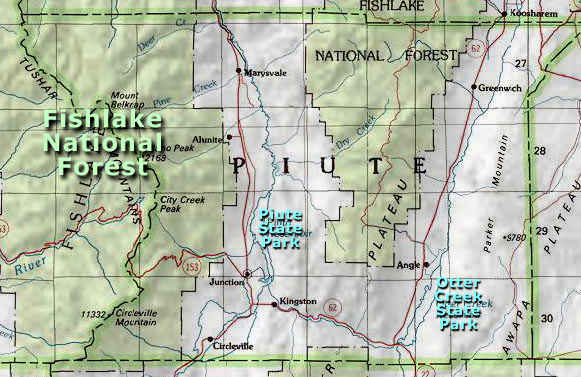 Map of the Piute County area
Piute County Pages
Circleville
Junction
Kingston
Upper photo courtesy of Flickr userid Ken Lund,
CCA-by-SA 2.0 License
Map courtesy of National Geographic Topo!