Panguitch, Utah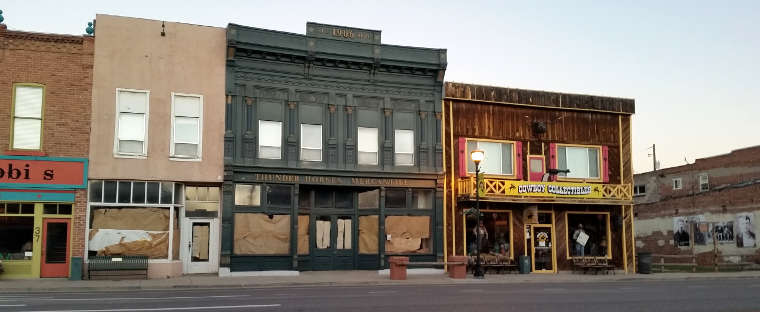 A view in downtown Panguitch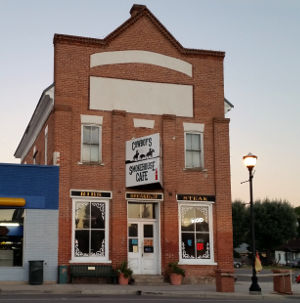 The first settlers, led by Danish immigrant and convert to the LDS Church Jens Nielsen, arrived in the Panguitch area by traveling east over the Markagunt Plateau from the area of Parowan in March, 1864. As the elevation was considerably higher than they expected, their first season's crops didn't mature properly. Then a nasty winter set in. At a certain point, a group of men got together and determined to try to get to Parowan and back (over the plateau again) for food and supplies. Heavy snow in the mountains forced them to abandon their wagons and teams of horses to continue on foot. In areas they used quilts spread on top of the snow to help them move forward. They were eventually successful in obtaining supplies and returning home but their story of crossing the mountains that way added yet another story of intestinal fortitude to the many already being told around Mormon homesteads. The event also led to the naming of the "Patchwork Parkway" many years later.
However, local Paiute resistance forced abandonment of the settlement in 1867 and Panguitch wasn't resettled until 1871. The location was very good for people in the logging and lumber industry for many years but that changed after World War I. The Panguitch Stake was organized in 1877 and the Stake saw to the settling of other surrounding lands. In the beginning, newcomers to the area were mainly polygamists, seeking refuge from direct assaults on the LDS church by Congress in the 1870's. Then came the Edmunds-Tucker Act of 1887. That act nearly destroyed the LDS Church and it forced many polygamist families to move elsewhere. The first President of the Panguitch stake, James Henrie, was arrested and fined multiple times before he finally left two of his wives (and thier offspring) in Panguitch to oversee his holdings while he moved to Fredonia, AZ with his third wife and her children to wait out the problem. They returned to Panguitch in 1904 when it was deemed safer. After the drop in the timber market in 1919, Panguitch didn't begin to really develop again until the tourist traffic to Bryce, Zion and Capitol Reef began to grow after World War II.
I visited Panguitch in late September, 2015. I was looking for a motel room in a town with plenty of motels and rooms... but there were none to be had that night. For that matter, I learned room prices had increased between $50 and $100 each that same day, due to a rockslide in the mountains more than 100 miles to the south. I headed for the national forest area and slept under exquisite stars that night. Came back to Panguitch in the morning, got coffee, snacks, photos... then headed for Bryce Canyon.
PS: The name "Panguitch" comes from the Paiute expression for "big fish."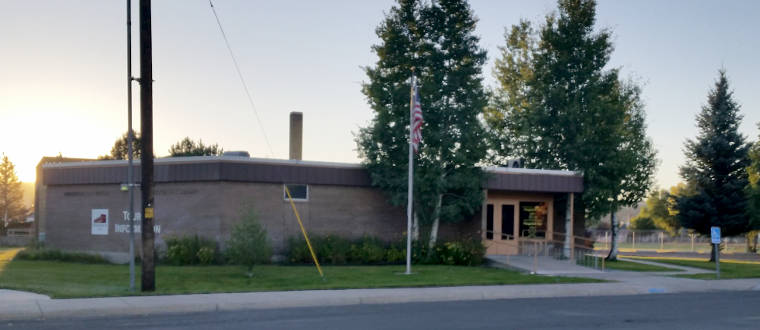 Panguitch Town Hall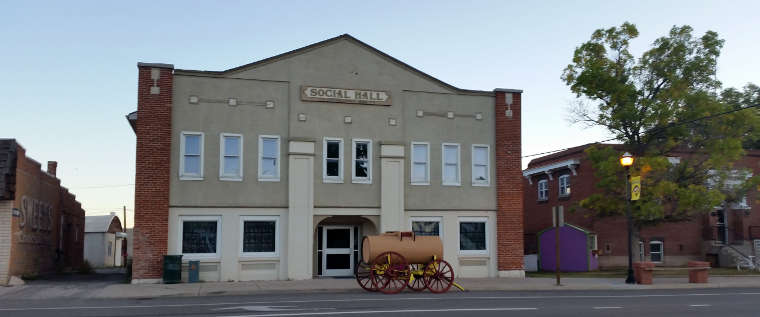 Panguitch Community Center
Fast Facts about
Panguitch, Utah
Panguitch

, Garfield County,

UT

84759
Latitude:
37.822523°N
Longitude:
112.431411°W
Founded: 1864
Incorporated: 1899
Elevation:
6,624'
Education:
High School or Higher: 91.4%
Bachelor's Degree or Higher: 20.0%
Graduate or Professional Degree: 6.9%
Cost of Living Index for Panguitch: 83.2
2015 Estimates:
Median Household Income: $48,000
Median Home Value: $134,000
Median Resident Age: 36.5 Years
Major Industries:
Lodging & Food Services, Construction, Educational Services, Retail Services, Recreation, Transportation, Storage, Information Services
Unemployed (March 2015): 5.7%
Population Demographics: 2010
Non Hispanic or Latino
1,474
Hawaiian or Pacific Islander
1
Garfield County Pages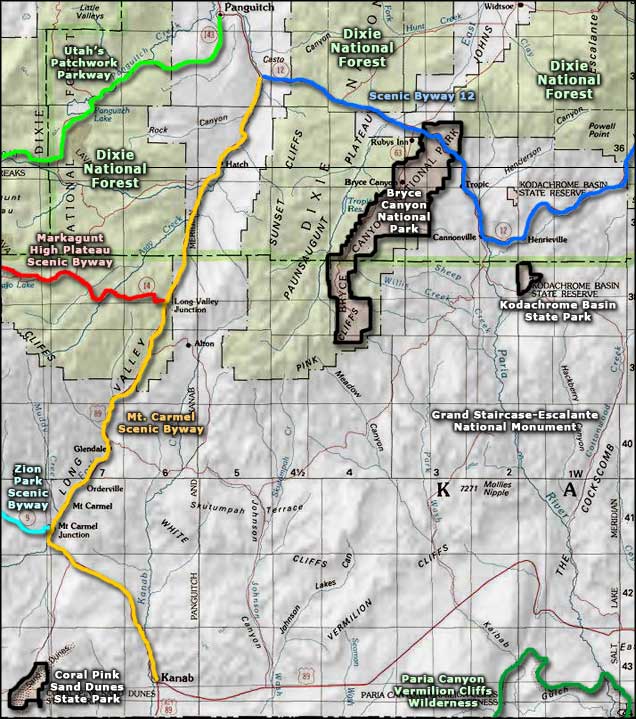 Related Pages
Map courtesy of National Geographic Topo!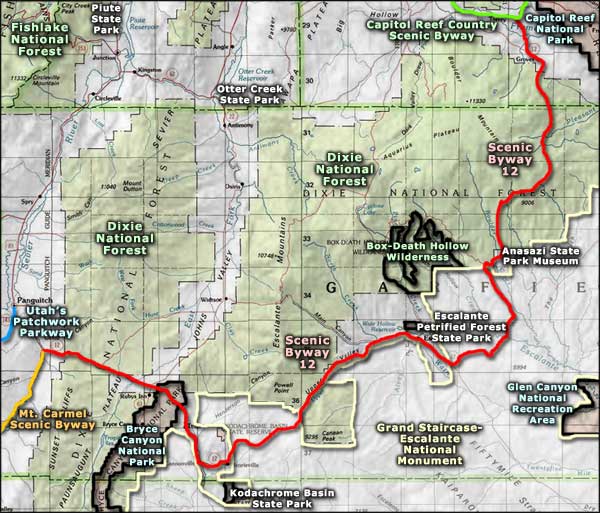 Related Pages
Map courtesy of National Geographic Topo!