Iron County, Utah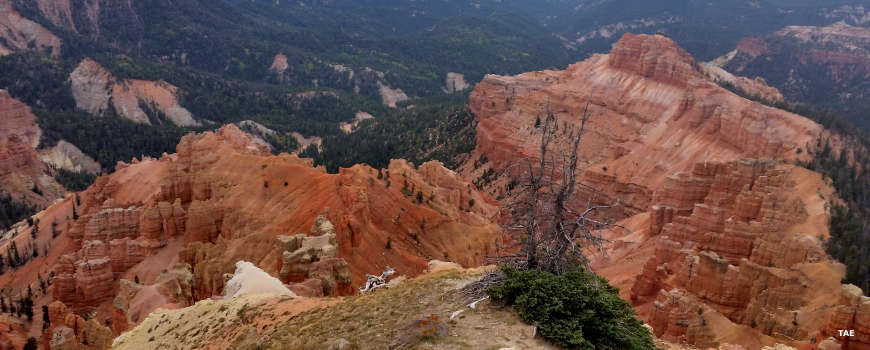 In Cedar Breaks National Monument
Cities & Towns

Brian Head
Cedar City
Enoch
Kanarraville
Paragonah
Parowan
Iron County is in southwestern Utah, stretching from the Nevada border to the heights of the Wasatch Front. The area is home to the Cedar Breaks National Monument and Ashdown Gorge Wilderness. This is also where the Brian Head Ski Resort is.
Iron County was originally named Little Salt Lake Valley but was renamed for the iron mines that once operated west of Cedar City.
Iron County contains 3,298 square miles of land and 4 square miles of water. Parowan counts itself "the Mother town of south-central Utah" but the county seat and largest city in Iron County is Cedar City. Cedar City is also the home of the University of Southern Utah.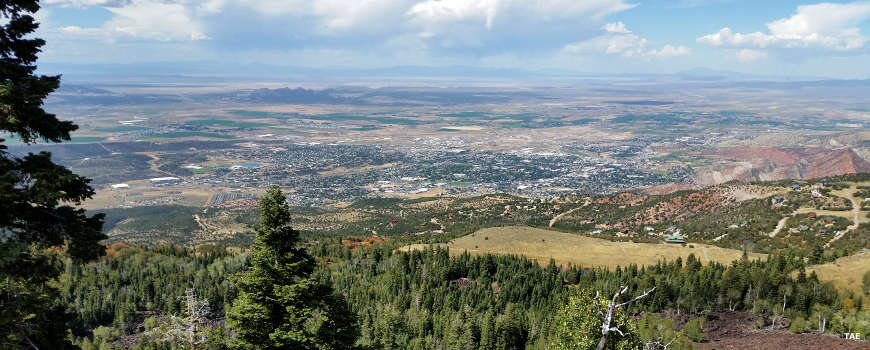 View from an overlook above Cedar City
Fast Facts about Iron County, Utah
Types of Jobs:
Private Sector, wages or salary: 73%
Government Sector: 20%
Unincorporated, Self-Employed: 6%
Homemaker, Unpaid: 1%
Cost of Living Index for Iron County: 86.0
Median Resident Age: 24.2 Years
2015 Estimates:
EMedian Household Income: $41,900
Median Home Value: $220,700
Major Industries:
Educational Services, Lodging & Food Services, Construction, Health Care, Agriculture & Forestry, Waste Management Services, Government, Finance & Insurance Services, Social Services, Miscellaneous Manufacturing
Population Demographics: 2010
Non Hispanic or Latino
42,600
Hawaiian or Pacific Islander
139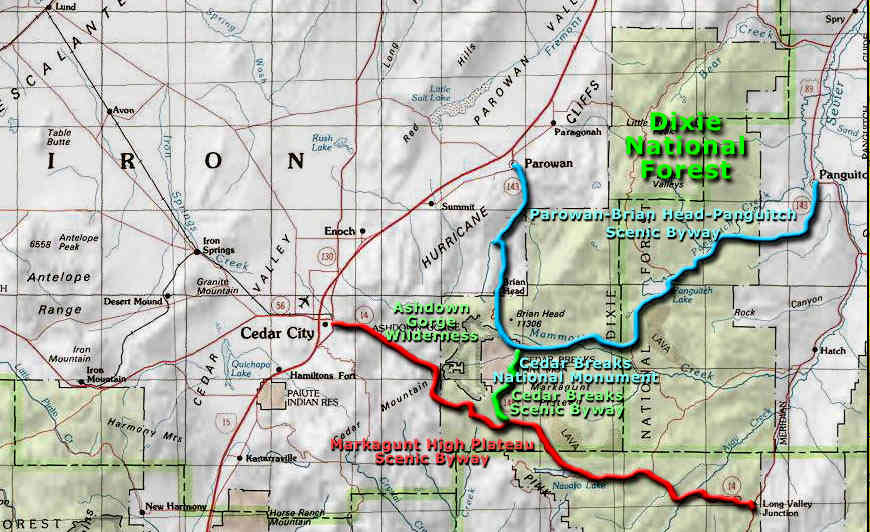 Map of Iron County