Hyrum, Utah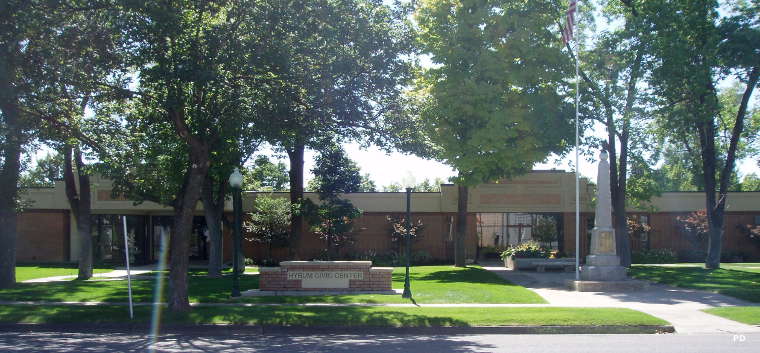 Hyrum Civic Center
Hyrum was founded in 1860 by a group of Mormon pioneers that consisted mainly of Danish immigrants and the family of Ezra T. Benson. Benson organized an LDS ward in Hyrum in 1860 and the town got its first post office in 1861. Those first settlers named the town for Hyrum Smith, brother of Joseph Smith, founder of the LDS Church.
East of Hyrum, up the road into Blacksmith Fork Canyon, is the Hardware Ranch Wildlife Management Area where many of Utah's elk pass the winter. From mid-December through February the ranch offers visitors sleigh rides that go out into areas where the elk hang out. The state purchased the property in 1946, specifically to feed the elk to keep them from travelling further down the canyon into heavily populated areas. The first year they fed about 120 elk. By 2010 that number was closer to 600 elk. The original property acquired from Box Elder Hardware Company was about 7,560 acres but further acquisitions by the state have enlarged the property to about 19,000 acres.
Hyrum is also home to Hyrum State Park at Hyrum Reservoir.
The population of Hyrum is up more than 20% since 2000.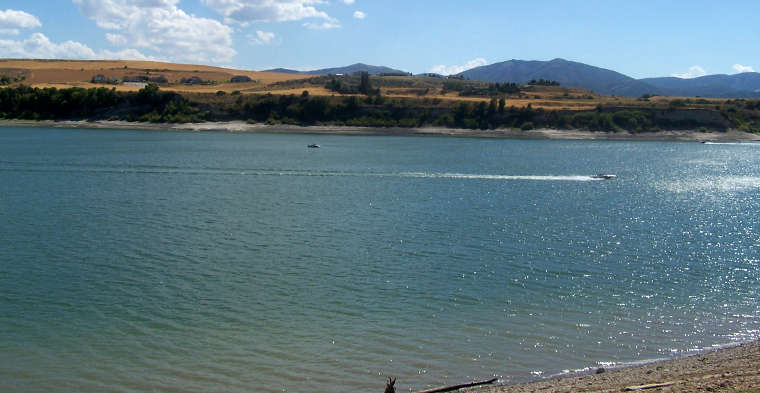 Boating at Hyrum State Park
Fast Facts about
Hyrum, Utah
Hyrum

, Cache County,

UT

84319
Latitude:
41.633333°N
Longitude:
111847222.°W
Founded: 1860
Elevation:
4,698'
Education:
High School or Higher: 87.6%
Bachelor's Degree or Higher: 21.5%
Graduate or Professional Degree: 4.7%
Cost of Living Index for Hyrum: 87.5
2015 Estimates:
Median Household Income: $57,100
Median Home Value: $159,000
Median Resident Age: 27.1 Years
Major Industries:
Manufacturing, Retail Services, Construction, Educational Services, Transportation Services, Warehousing, Professional Services
Unemployed (March 2015): 3.2%
Population Demographics: 2010
Non Hispanic or Latino
6,277
Hawaiian or Pacific Islander
61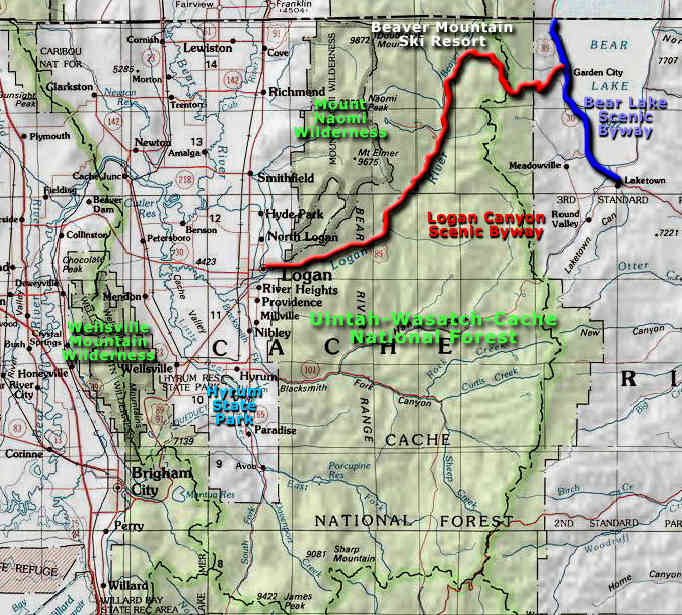 Cache County Related Pages
Upper photo is in the public domain
Lower photo courtesy of Wikipedia userid Kasiarunachalam,
CCA-by-SA 3.0 License