Eureka, Utah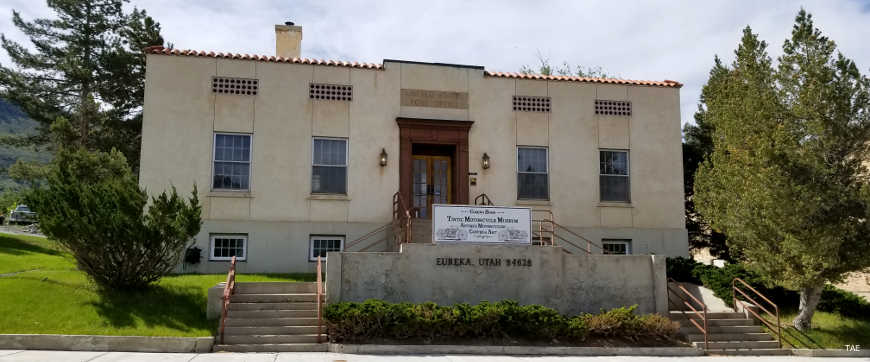 The Tintic Mining Museum in Eureka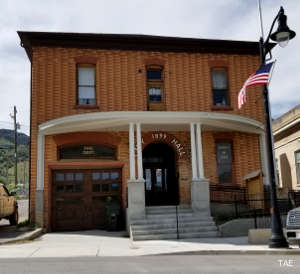 Eureka City Hall
Eureka was founded as Ruby Hollow in 1870. Around 1880 is when the prospectors first started finding things in the area and by 1890 the population had jumped more than 1000%. The settlement was incorporated as eureka in 1892 and was the financial for the Tintic Mining District, one of the top Utah gold and silver mining districts. The town grew to more than 3,600 residents in 1920 before the population started to drop off with the closing of most mines in the area and the beginning of the Great Depression. It was Eureka's central point in the local finances that have kept the town alive.
A Juab County Courthouse was built in 1892 and Eureka City Hall in 1899. Numerous social and fraternal organizations of the time also built their meeting places in Eureka. Eureka was home to the second JC Penney store (in those days JCP was called the "Golden Rule" store). In 1979 the entire town was placed into the National Register of Historic Places as part of the Tintic Mining District Multiple Resource Area.
I stumbled into Eureka in the late spring of 2018, as I was heading southwest on US Highway 6 from Provo. I've traveled Highway 6 many times since I was a kid but never in any of those trips did the settlement of Eureka make enough of an impression to stick out in my mind. It's only since I turned 60 that old mining communities have registered on my internal radar, mostly because old mining communitities offer some of the most affordable housing in America and that will be a major consideration when I'm looking for somewhere to finally retire. As old western mining towns go, Eureka was in pretty good condition.
I stumbled into Eureka on my way to the Little Sahara Special Recreation Management Area. The map shows a number of named settlements along that route but today, most don't even rate signage along the highway.
The former Juab County Courthouse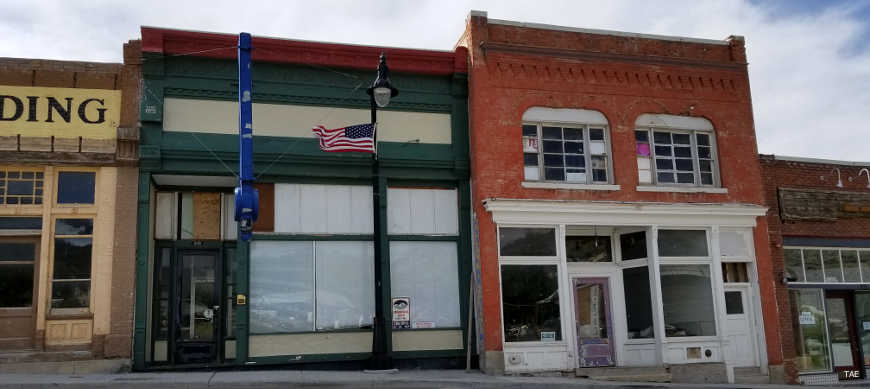 Empty storefronts
Fast Facts about
Eureka, Utah
Eureka

, Juab County,

UT

84628
Latitude:
39.954974°N
Longitude:
112.116364°W
Founded: 1905
Incorporated: 1892
Elevation:
6,430'
Education:
High School or Higher: 96.3%
Bachelor's Degree or Higher: 13.4%
Graduate or Professional Degree: 3.4%
Cost of Living Index for Eureka: 83.9
Median Resident Age: 40.9 Years
2016 Estimates:
Median Household Income: $21,000
Median Home Value: $122,500
Major Industries:
Construction, Professional Services, Scientific Services, Utilities, Government, Manufacturing, Arts and Recreation
Unemployed (March 2016): 3.5%
Population Demographics: 2010
Non Hispanic or Latino
643
Hawaiian or Pacific Islander
0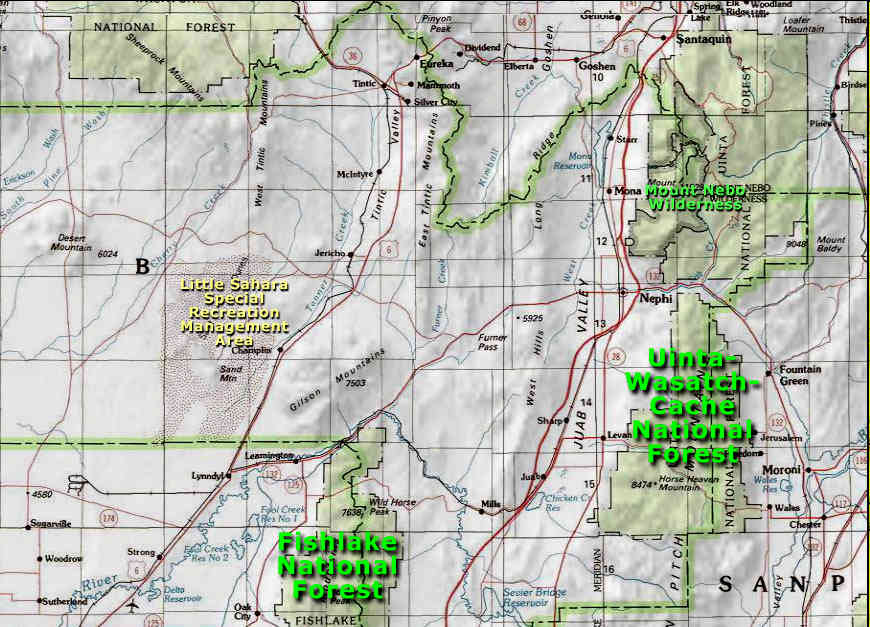 Map of the Juab County area
Related Juab County Pages