Duchesne County, Utah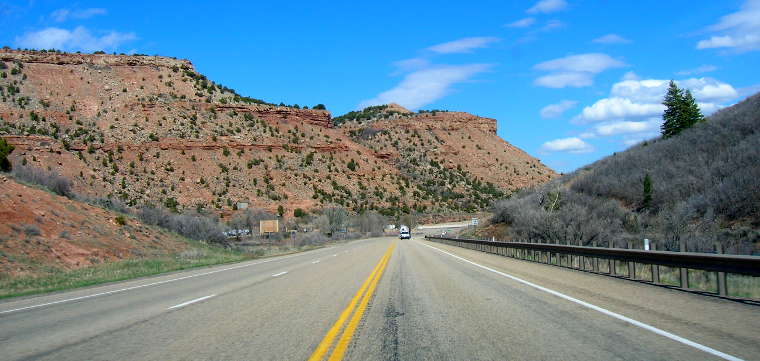 A typical view in Duchesne County
Duchesne County is in east central Utah, running south from the Uinta Mountains to the West Tavaputs Plateau. A large part of the county is in the High Uintas Wilderness Area, Ashley National Forest and in the Uintah and Ouray Indian Reservation.
Duchesne County contains 3,238 square miles of land and 18 square miles of water. The county seat is Duchesne, the largest city Roosevelt. The county is crossed east/west by the Dinosaur Diamond Prehistoric Highway. The north end of the Ninemile Canyon Backway is at Myton.
Duchesne County has seen a lot of oil and gas exploration and development activity.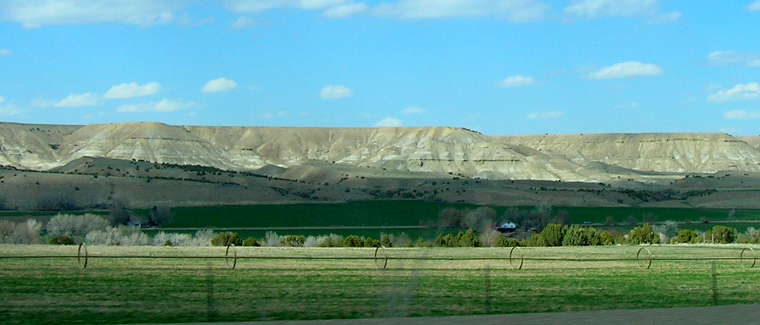 Another typical view in Duchesne County

Starvation Reservoir
Fast Facts about Duchesne County, Utah
Types of Jobs:
Private Sector, wages or salary: 65%
Government Sector: 25%
Unincorporated, Self-Employed: 9%
Homemaker, Unpaid: 1%
Population Density: 5 People per Square Mile
Cost of Living Index for Duchesne County: 83.6
Median Resident Age: 28.3 Years
2015 Estimates:
Median Household Income: $47,700
Median Home Value: $176,600
Major Industries:
Educational Services, Health Care, Mining, Agriculture & Forestry, Construction, Lodging & Food Services, Transportation Services, Government, Retail Services, Social Services, Finance & Insurance Services
Population Demographics: 2010
Non Hispanic or Latino
17,490
Hawaiian or Pacific Islander
51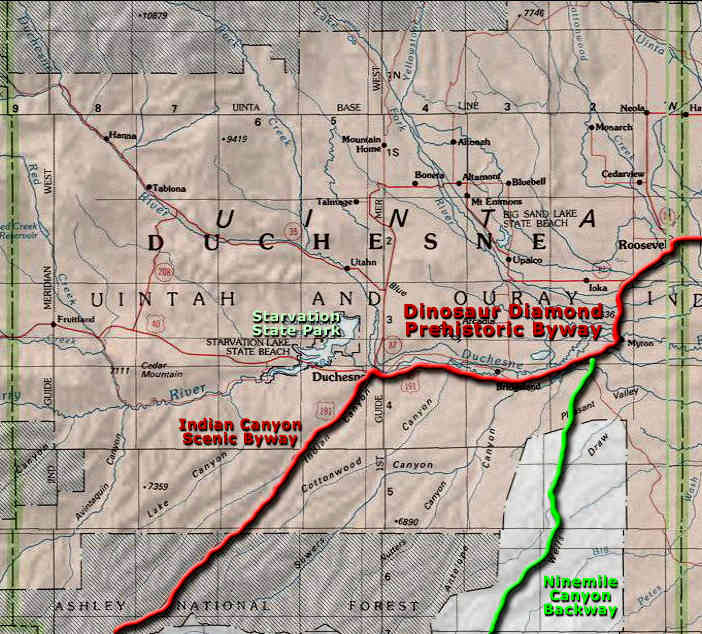 Duchesne County, Utah area map
Duchesne County Pages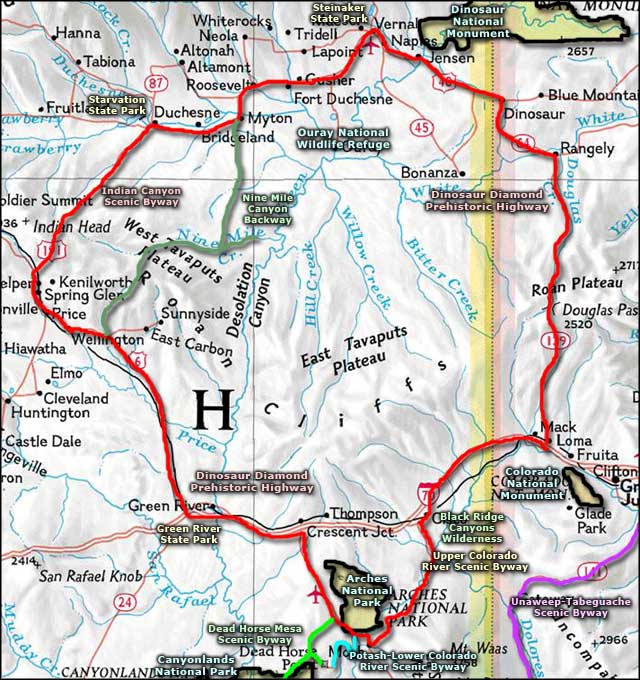 Related Pages
Map courtesy of National Geographic Topo!