Davis County, Utah
Antelope Island in Great Salt Lake, part of Davis County
Cities & Towns

Bountiful
Centerville
Clearfield
Clinton
Farmington
Fruit Heights
Kaysville
Layton
North Salt Lake City
South Weber City
Sunset
Syracuse
West Bountiful
West Point
Woods Cross
Davis County is in central Utah, along the southeastern shore of the Great Salt Lake. Davis County was named for Captain Daniel C. Davis of Mormon Battalion fame.
Davis County contains 304 square miles of land and 329 square miles of water, making it the smallest county in Utah. The county seat is Farmington, which is also home to the Lagoon Amusement Park, the largest amusement park serving the Wasatch Front.
Davis County was created in 1850 but growth didn't really happen until the Utah Central Railroad came through in 1870. And even then, growth didn't really kick off until World War II and the construction of Hill Air Force Base in the northern section of the county. Population doubled between 1940 and 1950 and doubled again between 1950 and 1960. Between 2000 and 2010, things have slowed a bit: population growth was only 28%.
Hill Air Force Base is still the largest employer in the county but more than 42% of the county's workers commute to either the Ogden area or the Salt Lake City area for work. In that respect, virtually all of Davis County comes under the heading of "bedroom community." What complicates things is the county is squeezed into a narrow strip of land bounded by the Great Salt Lake to the west and the Wasatch Front to the east: accidents and bad weather during rush hour can turn the county's highways into vast parking lots and there's nowhere else to go.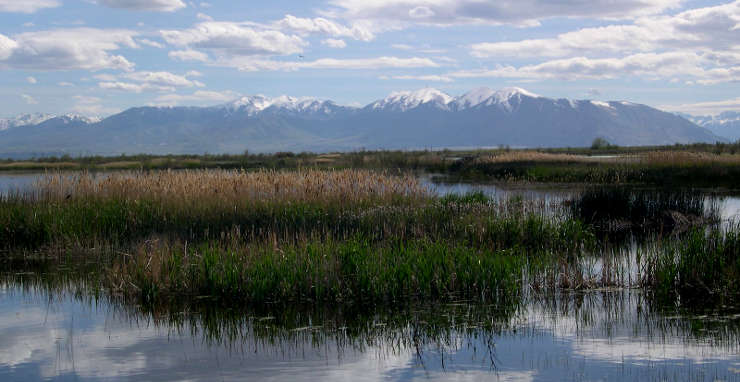 Legacy Nature Preserve
Fast Facts about Davis County, Utah
Types of Jobs:
Private Sector, wages or salary: 75%
Government Sector: 19%
Unincorporated, Self-Employed: 5%
Homemaker, Unpaid: 1%
Cost of Living Index for Davis County: 86.7
Median Resident Age: 26.8 Years
2015 Estimates:
Median Household Income: $76,100
Median Home Value: $254,800
Major Industries:
Government, Health Care, Educational Services, Construction, Finance & Insurance Services, Lodging & Food Services, Professional Services, Waste Management Services
Population Demographics: 2010
Hispanic or Latino
25,753
Non Hispanic or Latino
280,726
Hawaiian or Pacific Islander
1,813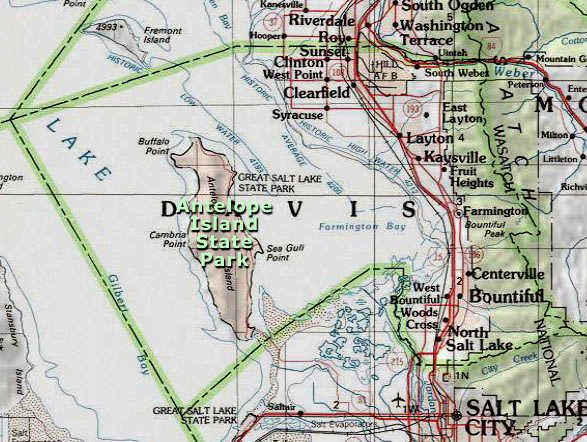 Map of the Davis county area
Upper photo courtesy of Juozas Rimas,
CCA-by-SA 3.0 License
Lower photo courtesy of UDoT Legacy Parkway and Preserve
Map courtesy of National Geographic Topo!