Daggett County, Utah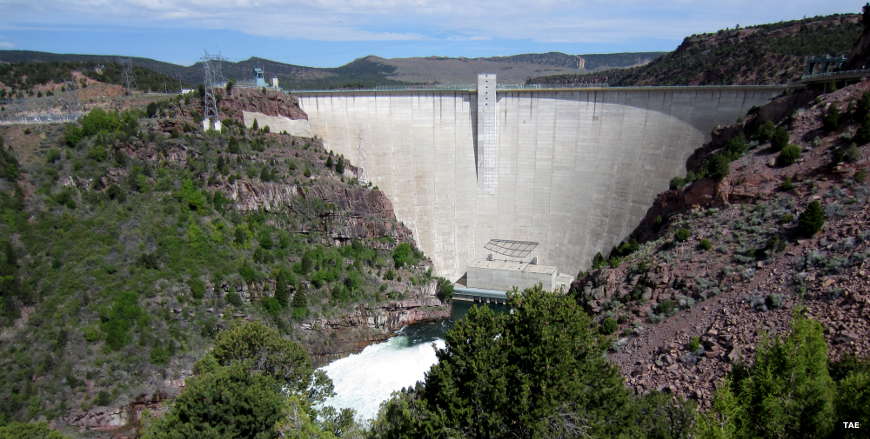 The downstream side of Flaming Gorge Dam
Daggett County is in northeastern Utah, against the Colorado and Wyoming state lines. Part of Flaming Gorge National Recreation Area is here. Most of the county is part of the Ashley National Forest. Daggett County was named for the first surveyor-general of Utah, Ellsworth Daggett.
Daggett County contains 698 square miles of land and 25 square miles of water. More than 90% of Daggett County is owned by the federal government.
I drove through Daggett County in May, 2017. I didn't find much of a town at Manila but that was more than made up for by the grandeur of the countryside. I especially enjoyed the drive from Manila to Flaming Gorge Dam and want to commend the Flaming Gorge-Uintas Scenic Byway folks for an excellent job with the signage and the pullouts. The visitor center at the dam was also an excellent stop with some nice exhibits, great views and friendly people.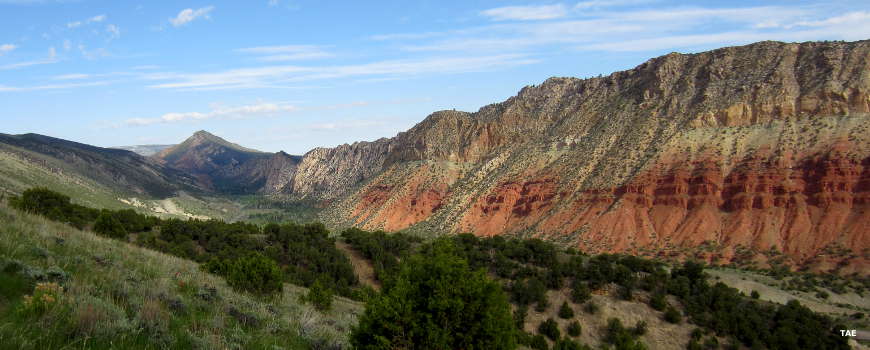 A view through a valley on the south side of Flaming Gorge Reservoir
Fast Facts about Daggett County, Utah
Types of Jobs:
Private Sector, wages or salary: 47%
Government Sector: 40%
Unincorporated, Self-Employed: 12%
Homemaker, Unpaid: 1%
Cost of Living Index for Daggett County: 83.4
Median Resident Age: 39.2 Years
2015 Estimates:
Median Household Income: $37,100
Median Home Value: $170,900
Major Industries:
Government, Agriculture & Forestry, Educational Services, Construction, Entertainment & Recreation, Lodging & Food Services, Postal Service, Mining, Chemicals, Social Services, Personal & Laundry Services
Population Demographics: 2010
Non Hispanic or Latino
1,026
Hawaiian or Pacific Islander
1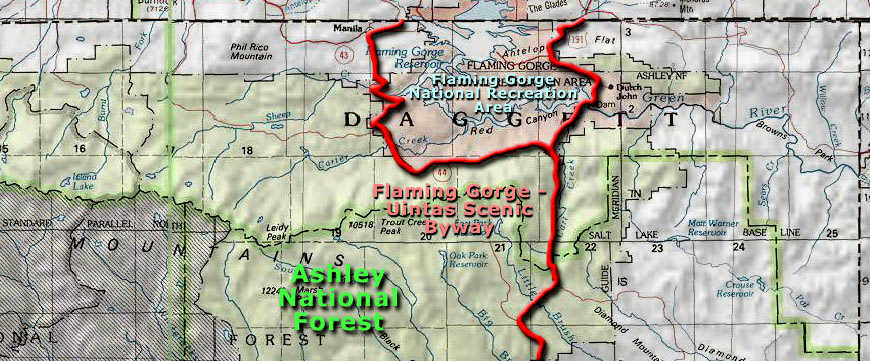 Map of Daggett County