Cache County, Utah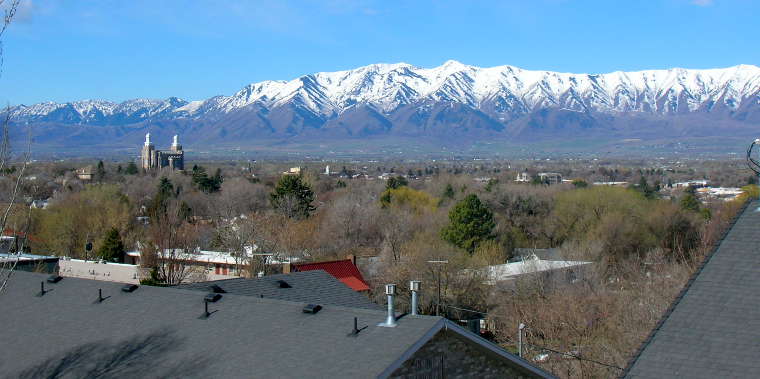 The view west from Logan
Cache County is in north-central Utah, up against the Idaho state line. A lot of Uinta-Wasatch-Cache National Forest is here.
The county got its name from back in mountain man days, namely the fur trappers' practice of "caching" their pelts until rendezvous time, back in the 1820's and 1830's.
Cache County contains 1,165 square miles of land and 9 square miles of water. The county seat is Logan. Logan is also home to Utah State University and is the western terminus of the Logan Canyon Scenic Byway.
The Cache Valley was surveyed by the US Army Corps of Topographical Engineers in 1849. Reports of the abundant range and beautiful setting soon reached Salt lake city and in 1855, the Territorial legislature granted the entire valley to Brigham Young to use for his increasingly large cattle herd. The cattle herders Young sent to Cache Valley first set up camp near some springs they found along the Blacksmith Fork River, about 1 mile northwest of where the Nibley Ward chapel is now. A severe winter that year forced most of the pioneers to leave but over the next several years, more pioneers arrived.
New settlers, of course, aggravated the situation with the Shoshone who had occupied the area for several hundred years previously. That led to the Bear River Massacre in the Upper Cache Valley in 1863.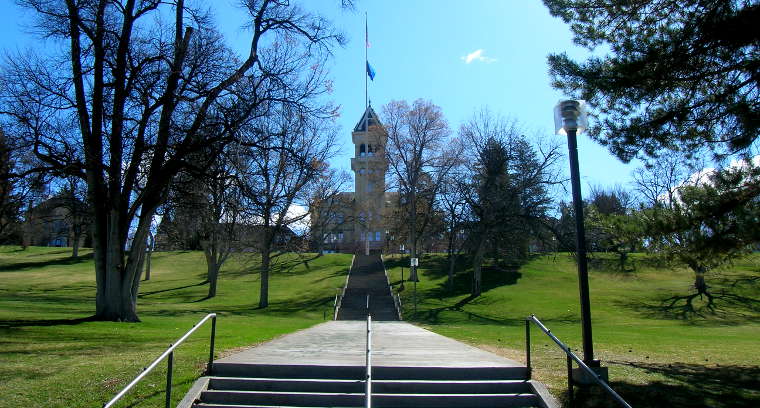 The entryway to Utah State University
Fast Facts about Cache County, Utah
Types of Jobs:
Private Sector, wages or salary: 74%
Government Sector: 20%
Unincorporated, Self-Employed: 6%
Population Density: 99 People per Square Mile
Cost of Living Index for Cache County: 85.9
Median Resident Age: 23.9 Years
2015 Estimates:
Median Household Income: $45,600
Median Home Value: $190,300
Major Industries:
Educational Services, Health Care, Construction, Lodging & Food Services, Food Processing, Professional Services, Miscellaneous Manufacturing, Transportation Equipment, Social Services, Waste Management Services
Population Demographics: 2010
Hispanic or Latino
11,216
Non Hispanic or Latino
101,440
Hawaiian or Pacific Islander
436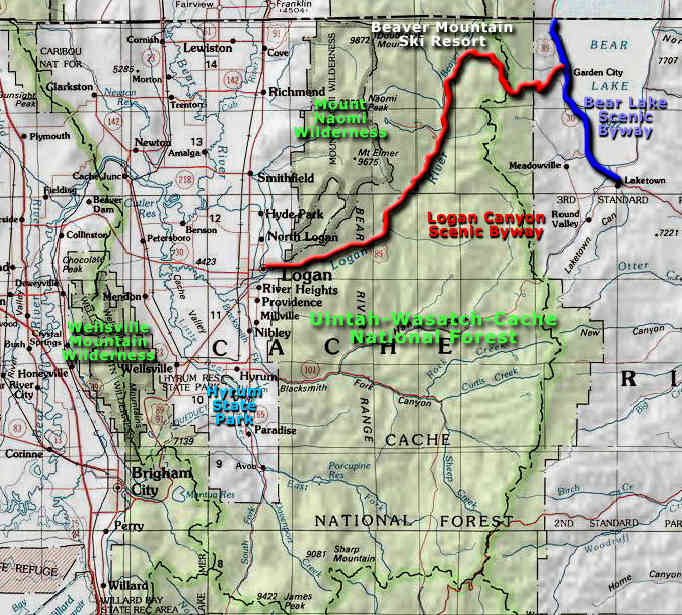 Cache County Related Pages