Bear River City, Utah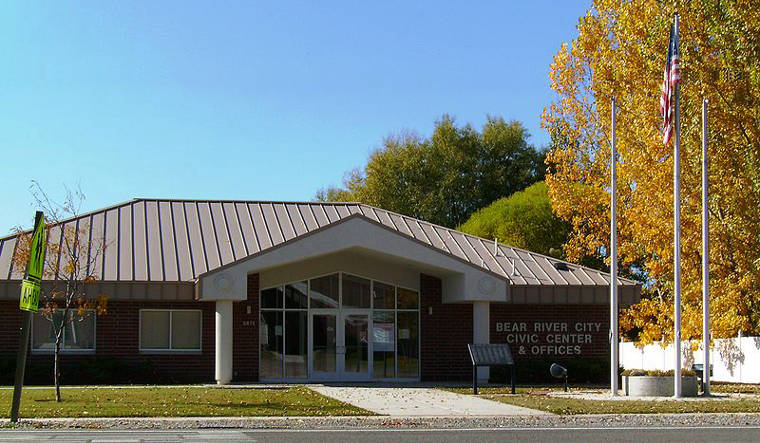 Bear River City Town Hall
Bear River City is built on the remnants of Bear River Fort, a post constructed in 1867. Bear River Fort was built near the banks of Bear River, close to an easy fording place a few miles west of that magnificent mountain escarpment we know as the Wellsville Mountains. Bear River flows south out of the Cache Valley and runs along the foot of the Wellsville Mountains until it reaches Willard Bay on the northeast side of the Great Salt Lake. The first settlers arrived about the same time as the Army but soon found the river water was not good for crops. However, Brigham Young encouraged them to stay and promised that they would one day be able to use the river water. So some folks found jobs with the railroad, some in the freighting business between Corinne and Montana, and some worked on the Co-op farm across the river.
The town site was finally platted in 1888 and everyone moved out of the old fort and started to build homes. Around 1900, someone found a way to bring water from Bear River Canyon to the fields around Bear River City and the town finally began to grow.
These days, farming is not the principal occupation of folks in Bear River Valley. Many of them work nearby at Thiokol, Nucor and other manufacturing facilities. The Daughters of the Utah Pioneers have put together a town park that contains a log cabin built in the very first days of the pioneers. The cabin is now a historic museum and visitation is by appointment. They also erected a granite monument with all the pioneer names inscribed on it.
This is NOT the site of the infamous Bear River Massacre of 1863 where Colonel Patrick Edward Conner and about 200 California Volunteers attacked and indiscriminately killed about 250 Shoshoni, including at least 90 women and children. After the Shoshoni ran out of ammunition, the "troops" continued firing into the dense willows beside the river, shooting all the Indians they could find. When the shooting was over, many of the Volunteers then went through the Shoshoni camp, raping whatever women they found and using axes to bash in the heads of women and children already dying from their wounds. Before they left, the "troops" took 175 Shoshoni horses, 1,000 bushels of wheat and flour and then burned 75 lodges to the ground. They packed up their own wounded and dead and headed for Fort Douglas near Salt Lake City, leaving all the other bodies laying where they had fallen. Connor had fulfilled his promise that he would take no prisoners.
Fast Facts about
Bear River City, Utah
Bear River City

, Box Elder County,

UT

84301
Latitude:
41.6152°N
Longitude:
112.1256°W
Elevation:
4,259'
Education:
High School or Higher: 91.3%
Bachelor's Degree or Higher: 15.1%
Graduate or Professional Degree: 2.6%
Cost of Living Index for Bear River City: 83.0
Median Resident Age: 29.7 Years
2015 Estimates
Median Household Income: $54,000
Median Home Value: $164,000
Major Industries:
Educational Services, Agriculture, Forestry, Transportation Equipment, Construction, Computer & Electronics Equipment, Government, Lodging & Food Services, Miscellaneous Manufacturing, Social Services, Health Care, Finance & Insurance Services
Unemployed (March 2015): 8.6%
Population Demographics: 2010
Non Hispanic or Latino
817
Hawaiian or Pacific Islander
0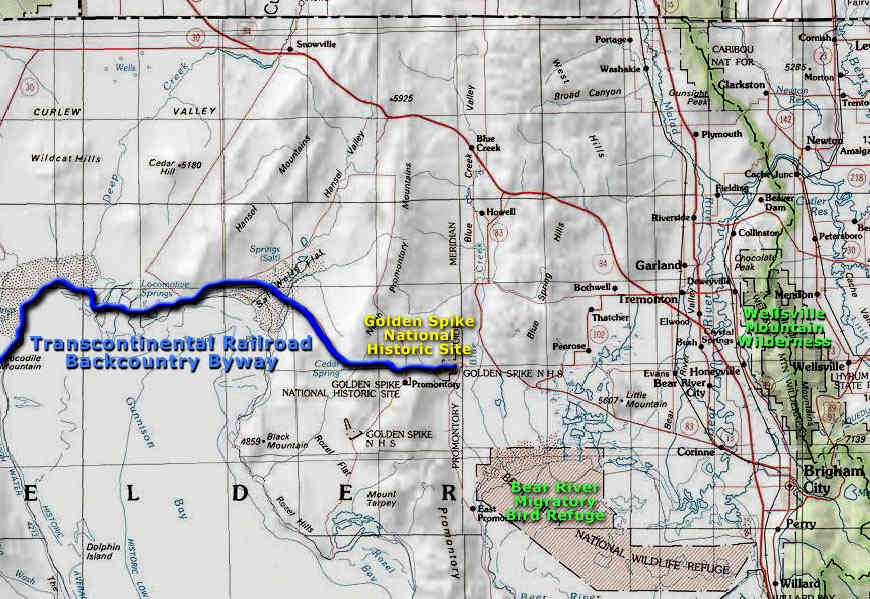 Box Elder County Related Pages
Upper photo is in the public domain
Map courtesy of National Geographic Topo!