Silver City, New Mexico
Silver City started out as San Vicente de la Cienega, a Hispanic campsite in a very Apache neighborhood. That Hispanic character began to change when the Americans started arriving around 1860. Silver ore was discovered at Chloride Flats in 1870 and a Captain John M. Bullard soon had the streets of Silver City laid out on his farm just over the hill from the mine site. Bullard was killed less than a year later (1871) in a confrontation with Apache raiders and never lived to see Silver City get beyond the tent city stage.
In the early days, with all the miners, prospectors and gamblers in town, Silver City was a violent place. Sheriff Harvey Whitehill was elected to the office in 1874 and became the first lawman to arrest William Bonney (later known as Billy the Kid). In Silver City, Whitehill arrested Billy twice for theft. In later years, Whitehill said Bonney was a likeable kid who stole only to feed himself and not because he was a "born criminal."
The Normal School was established in Silver City in 1893 (in those days a "Normal School" was a school that taught teachers to be teachers). In 1963 the Normal School became Western New Mexico University.
Silver City was platted with the streets running north-south and east-west, in a location where normal rain and snowmelt runoff came straight through town. The folks built high sidewalks downtown to help mitigate the problem but during the night of July 21, 1895, a wall of water rushed through town and turned Main Street into a ditch 55-feet deep. Businesses that had previously fronted on Main Street started using their back doors on Bullard Street as their main entrances. To this day, the usual odd/even addressing conventions still in use are incorrect (because the buildings were addressed originally on Main Street, not on Bullard Street), and what was once Main Street is now Big Ditch Park.
When the silver ores ran out, mining operations turned to copper. The Spanish had been mining copper in the area as early as 1804 but they had continual problems with the local Apaches. Major copper mines were built at the Chino and Tyrone sites outside of Silver City. Originally this was Phelps-Dodge country but the Phelps-Dodge Corporation was bought by international operator Freeport-McMoRan in 2007 and operations are still continuing under that name.
The population of Silver City is down about 2.5% since 2000.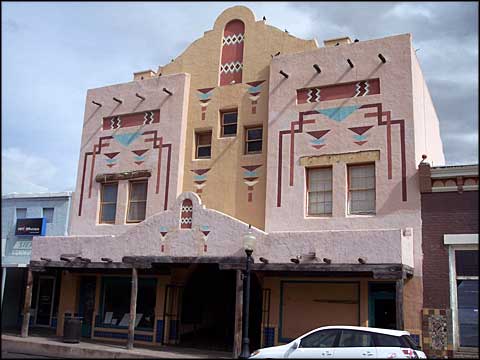 A Silver City icon
Fast Facts about
Silver City, New Mexico
Silver City

, Grant County,

NM

88061, 88062
Latitude:
32.7779°N
Longitude:
108.2743°W
Founded: 1878
Elevation:
5,895'
Education:
High School or Higher: 79.7%
Bachelor's Degree or Higher: 25.0%
Graduate or Professional Degree: 10.0%
Cost of Living Index for Silver City: 86.0
2014 Estimates:
Median Household Income: $31,530
Median Home Value: $121,770
Median Resident Age: 36.9 Years
Major Industries:
Educational Services, Health Care, Natural Resources, Construction, Lodging & Food Services, Government, Retail Services, Waste Management Services
Unemployed (August 2014): 6.5%
Population Demographics: 2010
Total Population
10,315
Males
4,924
Females
5,391
Population by Age
Under 18
2,340
18 & over
7,975
20-24
747
25-34
1,180
35-49
1,627
50-64
2,082
65 & over
1,965
Population by Ethnicity
Hispanic or Latino
5,405
Non Hispanic or Latino
4,910
Population by Race
White
8,418
African-American
133
Asian
74
Native American
148
Hawaiian or Pacific Islander
14
Other
1,282
Two or more
246
Photos of Silver City courtesy of AllenS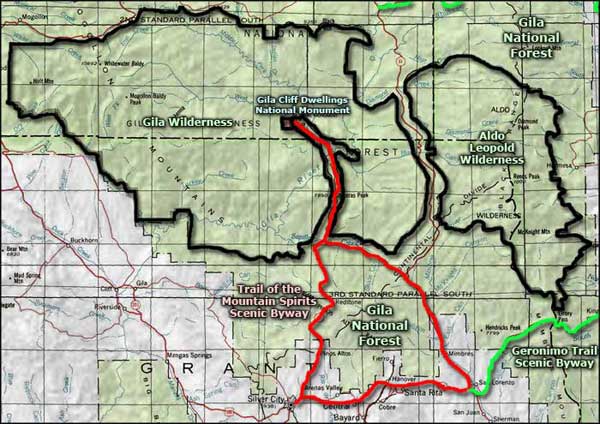 Related Pages
Map courtesy of National Geographic Topo!