Roswell, New Mexico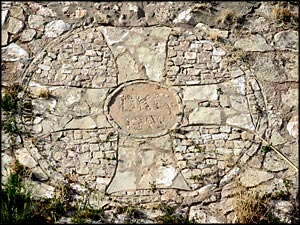 Roswell is quite famous these days (in some circles) as the setting of the 1947 "Roswell UFO incident." The famous "crash" was actually 75 miles away near Corona but the clean-up and the aftermath were handled by personnel from Roswell Army Air Field. It's interesting because, at that time, the 509th Bomb Group at Roswell Army Air Field was the only unit on the planet equipped to deliver America's nuclear weaponry to foreign soil. Many theories have been advanced over the years concerning this UFO incident but in the end, it's basically been a bit of a money-maker for the city of Roswell.
Other than that, Roswell is a center for ranching, irrigation farming, dairying, manufacturing, product distribution and petroleum production. Roswell has also been home to the New Mexico Military Institute since its founding in 1891. Nearby is the Bitter Lake National Wildlife Refuge with the Salt Creek Wilderness and the nearby Haystack Mountain and Mescalero Sands OHV Recreation Areas (BLM sites). Southeast of town is Bottomless Lakes State Park and on the south edge of town is the Roswell campus of Eastern New Mexico University.
The first buildings in the settlement that grew into Roswell were constructed in 1869. These 2 adobe structures became the post office, general store and hotel. Van C. Smith filed an ownership claim with the Government Land Office in 1871 and became Roswell's first postmaster in 1873. He named the settlement "Roswell" in honor of his father, Roswell Smith, a prominent lawyer in Lafayette, Indiana. His mother was Annie Ellsworth, daughter of Henry Leavitt Ellsworth, the US Patent Commissioner in Washington DC at the time. Smith and his partner, Aaron Wilburn, sold the property to Captain Joseph Calloway Lea and his family in 1877 (in the days of Billy the Kid and the infamous Lincoln County War).
Chaves County was originally part of Lincoln County but was separated by the New Mexico Legislature in 1889 and designated with Roswell as the county seat. The early days of Roswell were characterized by a lack of potable water. Then in 1890, a local merchant had a water well drilled in his back yard and discovered a large underground aquifer. When the railroad arrived in Roswell in 1893, a major spurt of growth and development began.
A prisoner of war camp was located in Orchard Park during World War II. The German POWs were put to work building infrastructure for the city. One of their projects involved paving the banks of North Spring River in stone. Some of the POWs worked together and, with different size stones, created an "Iron Cross" among the other paving stones. When discovered, the city had the spot covered with a thin veneer of concrete. During the 1980's, a crew working at cleaning the river bed exposed the artwork and shortly thereafter, the City of Roswell dedicated the Iron Cross Park close by. In 1996, the park was renamed POW/MIA Park. The German Air Force also donated a piece of the Berlin Wall to the park.
In 1967, Walker Air Force Base (successor to Roswell Army Air Field) was closed and decommissioned. After that, the city fathers of Roswell began successfully marketing the area as a retirement community. The business community has also sought to profit more from the UFO connection and established the Roswell UFO Museum and Research Center, now a favorite stop among tourists passing through the area. Roswell is also home to Leprino Foods, one of the world's largest manufacturers of mozzarella cheese.
The population of Roswell is up about 7% since 2000.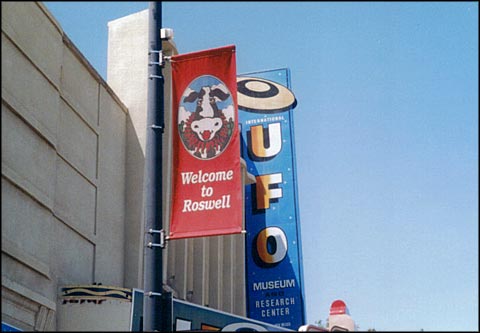 The Roswell UFO Museum and Research Center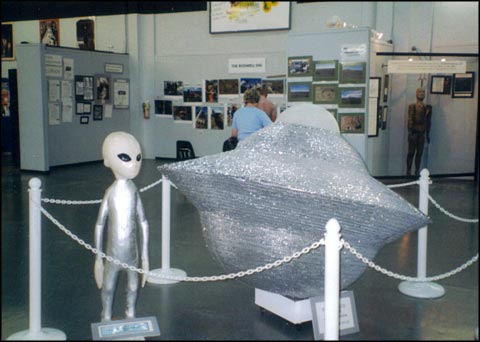 Inside the Roswell UFO Museum
Fast Facts about
Roswell, New Mexico
Roswell

, Chaves County,

NM

88201-88203
Latitude:
33.387222°N
Longitude:
104.528056°W
Incorporated: 1903
Elevation:
3,573'
Education:
High School or Higher: 73.8%
Bachelor's Degree or Higher: 16.9%
Graduate or Professional Degree: 6.8%
Cost of Living Index for Roswell: 82.4
2014 Estimates:
Median Household Income: $35,330
Median Home Value: $85,100
Median Resident Age: 35.2 Years
Major Industries:
Educational Services, Agriculture, Construction, Health Care, Government, Lodging & Food Services, Transportation Equipment, Finance & Insurance Services, Social Services
Unemployed (August 2014): 6.0%
Population Demographics: 2010
Total Population
48,366
Males
23,550
Females
24,816
Population by Age
Under 18
13,667
18 & over
34,699
20-24
3,319
25-34
6,067
35-49
8,200
50-64
8,226
65 & over
7,023
Population by Ethnicity
Hispanic or Latino
25,832
Non Hispanic or Latino
22,534
Population by Race
White
33,827
African-American
1,189
Asian
355
Native American
588
Hawaiian or Pacific Islander
41
Other
10,712
Two or more
1,654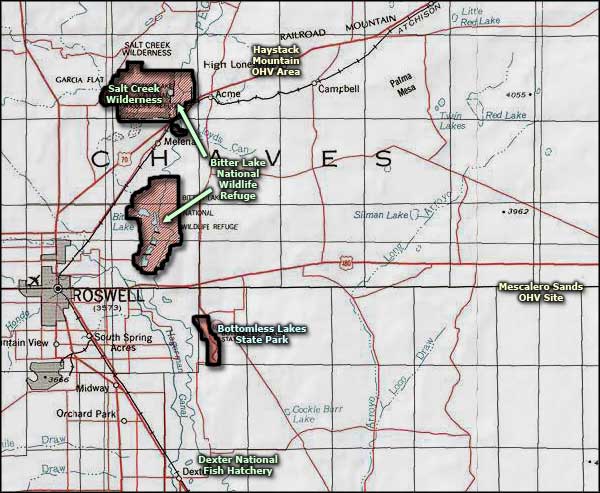 Related Pages
Map courtesy of National Geographic Topo!