Organ Mountains-Desert Peaks National Monument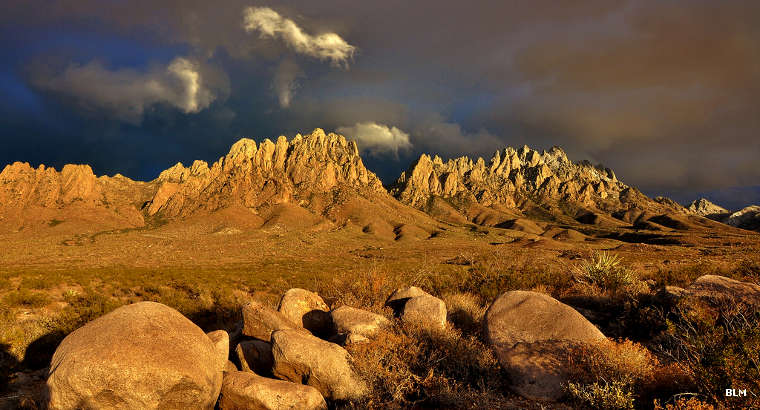 A view of the Organ Mountains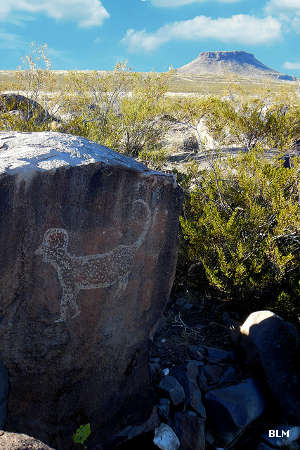 The Organ Mountains-Desert peaks National Monument was finally designated by President Barack Obama on May 21, 2014. The park contains some 496,330 acres in four non-contiguous parcels around Las Cruces: the Organ Mountains, the Desert Peaks, the Potrillo Mountains and the Doña Ana Mountains.
The Organ Mountains are a range of steep angles and vertical spires. That's why the name: some of the spires resemble the pipes of an organ. The mountains rise straight up from the Chihuahuan Desert floor to about 9,000 feet. There are several life zones in there as the vegetation changes from cholla and desert scrub to Ponderosa pines. The monument boundary is just east of the Las Cruces city line and rises until it meets the boundary of Lincoln National Forest. Contained within the monument area are recreation areas at Dripping Springs and the Aguirre Spring Campground, Soledad Canyon Day Use Area, four National Recreation Trails and the Sierra Vista Trails. There are also trails in the Organ Mountains and the Organ Needles Wilderness Study Areas.
The Desert Peaks are located northwest of Las Cruces and includes the Sierra de las Uvas and the Doña Ana and Robledo Mountains. The landscape is littered with grasses and mixed desert shrubs as the mountains rise sharp and jagged from the plains below. The Doñ Anas are a cluster of angular peaks that grab at the eyes of anyone passing by. The Robledo Mountains are characterized by steep rugged canyons and southward sloping mesas. The Sierra de las Uvas is an area of tilted volcanic rock, sloping gently up from the west to drop over cliffs on the east. Included in this area of the National Monument are the Robledo Mountains and Picacho Peak Recreation Areas. A lot of folks seem to access Desert Peaks via the trail systems in the Robledo Mountains and Las Uvas Mountains Wilderness Study Areas.
The Potrillo Mountains include a volcanic landscape of lava flows, cinder cones and craters southwest of Las Cruces. This is the most remote area of Organ Mountains-Desert Peaks National Monument. There are numerous cinder cones in the area and also included is the Kilbourne Hole Volcanic Crater, a Maar left after a mostly gaseous volcanic crater exploded. Many folks access the area via the trail systems in the Mount Riley, West Potrillo Mountains and the Aden Lava Flow Wilderness Study Areas.
The Doña Ana Mountains are a region of sensitive cultural and natural resources. The area offers extensive pedestrian, equestrian and mountain biking trails, plus multiple rock climbing routes but not much in the way of motorized trails.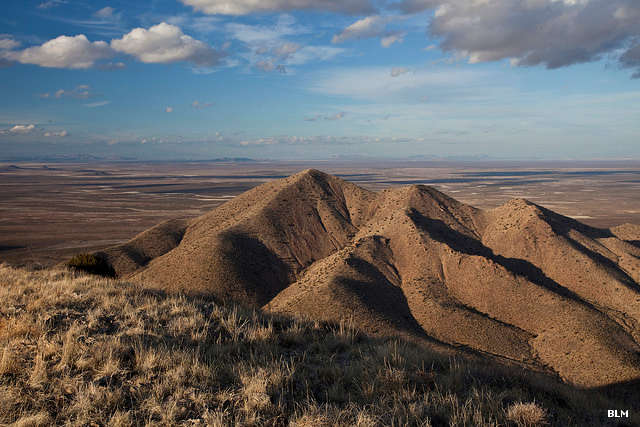 A view at Mount Riley Wilderness Study Area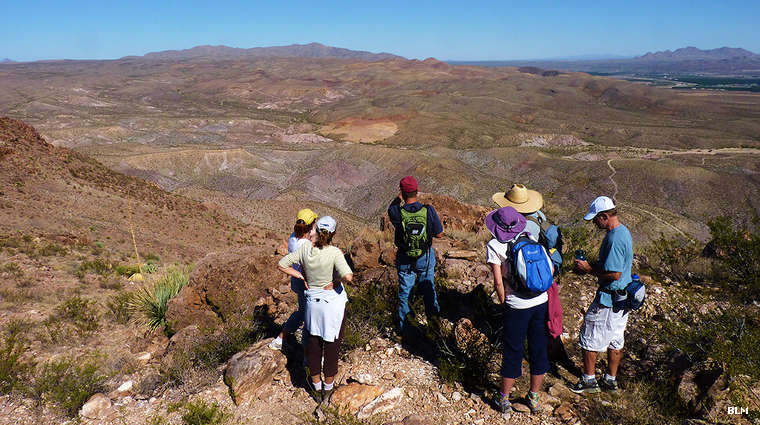 The view from the summit of Picacho Peak
Organ Mountains-Desert Peaks National Monument
Upper photo courtesy of Lisa Phillips, BLM,
CCA-by-NC 2.0 License
Other photos and map courtesy of the Bureau of Land Management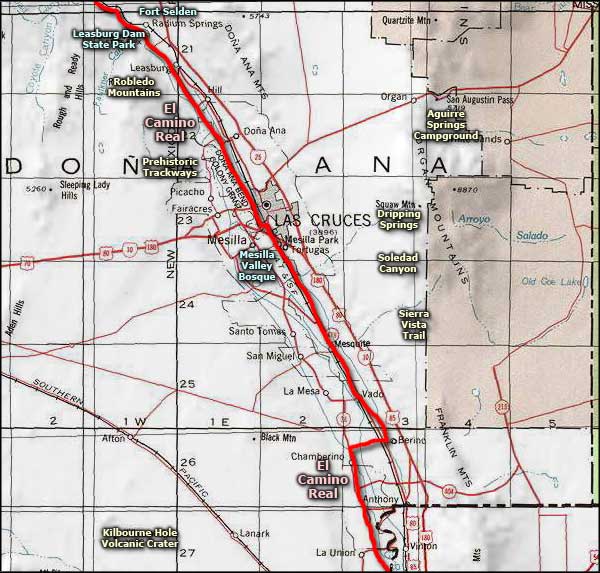 Related Pages
Map courtesy of National Geographic Topo!