Harding County, New Mexico
Harding County is in northeastern New Mexico. This is big horse and cattle ranching country: lots of huge, wide open spaces, not so much grass and hardly any people. The population before Dust Bowl days was significantly larger.
Named in honor of President Warren G. Harding, Harding County was formed in 1921 and contains 2,125 square miles of land and 1 square mile of water. The county seat is Mosquero but the big city is Roy.
Fast Facts about Harding County, New Mexico
Types of Jobs:
Private Sector, wages or salary: 39%
Government Sector: 37%
Unincorporated, Self-Employed: 19%
Homemaker, Unpaid: 5%
Cost of Living Index for Harding County: 79.0
Median Resident Age: 48.7 Years
2014 Estimates:
Median Household Income: $32,900
Median Home Value: $69,800
Major Industries:
Agriculture, Educational Services, Government, Lodging & Food Services, Construction, Postal Service, Chemicals, Repair & Maintenance, Health Care, Social Services
Population Demographics: 2010
Total Population
695
Males
367
Females
328
Population by Age
Under 18
92
18 & over
603
20-24
16
25-34
50
35-49
105
50-64
218
65 & over
203
Population by Ethnicity
Hispanic or Latino
299
Non Hispanic or Latino
396
Population by Race
White
604
African-American
2
Asian
0
Native American
8
Hawaiian or Pacific Islander
0
Other
71
Two or more
10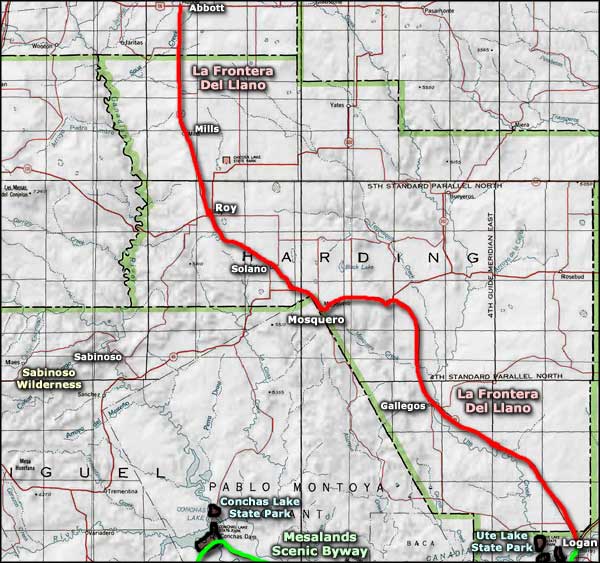 Related Pages
Map courtesy of National Geographic Topo!