Farmington, New Mexico
Farmington is a sprawling city that began its' existence in 1876 when the US Government opened the area to non-Native American settlers (previously, this countryside had been given to the Ute, Navajo and Hopi tribes as reservations). Overnight, the area was flooded by miners, farmers and cattle ranchers from Colorado, Utah and Texas.
Nourished by three rivers (Animas, La Plata and San Juan) and rich with natural resources, Farmington quickly grew into a flourishing agricultural community and became incorporated in 1901. Farmington grew steadily until the oil-and-gas boom in the 1950's. At that point, the local economy took off and, to this day, you can see the effects of the oil and gas industry all over San Juan County: part of the sprawl is in the vast chunks of landscape given over to pipeyards, equipment storage, staging areas and well-servicing outfits (Aztec and Bloomfield also suffer from this industrial sprawl). BHP Billiton operates a major coal mine about 17 miles southwest of Farmington that feeds coal to the nearby Four Corners Power Plant (all on Navajo Nation land). Another coal-fired power plant was proposed to be built in the same area in 2006.
In 1967, an underground nuclear test ("Gasbuggy," part of Operation Plowshare) was set off about 50 miles east of Farmington in Carson National Forest. This was an attempt to fracture rock deep underground to facilitate the extraction of natural gas in the area.
Farmington is home to one of the top ten municipal golf courses in America. The city's aquatics center is state-of-the-art and the city maintains an excellent trail system along the banks of the Animas River.
For more than 40 years, Farmington has played host to the Connie Mack World Series of Baseball. The Connie Mack leagues are for players aged 16 to 18. The Connie Mack World Series brings in 10 teams from around the United States and Puerto Rico in the month of August every year. The Connie Mack World Series is played at Ricketts Field in the city-owned Ricketts Park.
The population of Farmington is up more than 21% since 2000.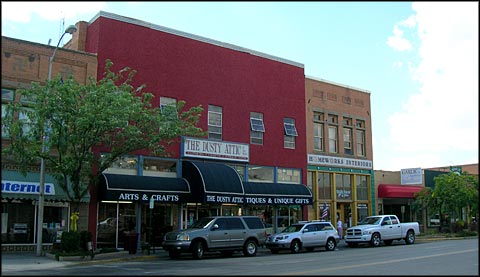 Fast Facts about
Farmington, New Mexico
Farmington

, San Juan County,

NM
Zip Codes: 87401, 87402, 87499
Latitude:
36.7515°N
Longitude:
108.1898°W
Incorporated: 1901
Elevation:
5,395'
Education:
High School or Higher: 83.6%
Bachelor's Degree or Higher: 19.7%
Graduate or Professional Degree: 7.3%
Cost of Living Index for Farmington: 87.3
2014 Estimates:
Median Household Income: $50,100
Median Home Value: $183,400
Median Resident Age: 33.6 Years
Major Industries:
Educational Services, Natural Resources, Health Care, Lodging & Food Services, Construction, Finance & Insurance Services, Government, Social Services, Professional Services, Transportation Services
Unemployed (August 2014): 5.0%
Population Demographics: 2010
Total Population
45,877
Males
22,630
Females
23,247
Population by Age
Under 18
12,799
18 & over
33,078
20-24
3,303
25-34
6,936
35-49
8,305
50-64
8,152
65 & over
5,093
Population by Ethnicity
Hispanic or Latino
10,298
Non Hispanic or Latino
35,579
Population by Race
White
28,824
African-American
438
Asian
272
Native American
10,168
Hawaiian or Pacific Islander
31
Other
4,209
Two or more
1,935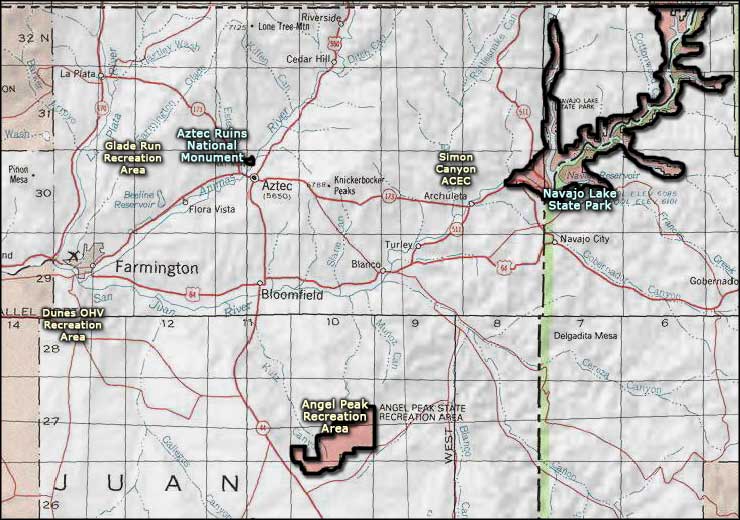 Related Pages
Map courtesy of National Geographic Topo!