Edgewood, New Mexico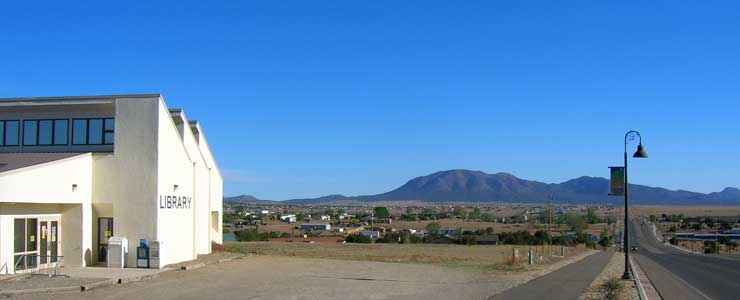 The view north from the Edgewood Library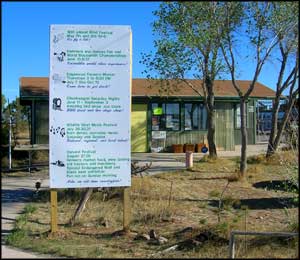 The Edgewood area in southern Santa Fe County was originally settled by homesteaders in the late 1800's and early 1900's, with most folks arriving in the 1930's. The federal Homestead Act allowed pioneer families to get "cheap" land and start their own farms and ranches reasonably easily. When the town of Edgewood was incorporated, the "founders" tried to differentiate between landowners who wanted in to the new town and those who didn't. The result was a large checkerboard of incorporated land interspersed with unincorporated land.
Several large areas of land have been annexed by the town since 1999, some of which led to lawsuits, appeals and some serious public debate. A couple of lawsuits were filed again when WalMart proposed building a new store in Edgewood and the move was opposed by many residents. The WalMart store was opened in early 2008 on State Highway 344 near the Interstate 40 interchange for Edgewood. As of 2009, Edgewood claims some 44.4 square miles of land within the city limits. This is the upper Estancia Valley (east of the Sandia and Manzano Mountains) with Albuquerque about 20 miles to the west and Santa Fe about 50 miles to the north.
Edgewood attained a bit of fame over a mayoral election held in 2004. Howard Calkins and Bob Stearley fought a good fight and when the votes were counted, Stearley won by 1 vote. Calkins contested the count and it went to court. The court decided that 3 votes for Stearley and 2 votes for Calkins were invalid, leaving the election in a tie. Stearley and Calkins both appealed the court's finding but it took 2 more years for the case to be decided (again) in a higher court. The higher court upheld the previous ruling and declared the election a tie. At that point they went back to New Mexico State Law, which meant the winner would be determined by a game of chance: flipping a coin, drawing a high card, etc. They decided to draw a card, and Calkins pulled the 10 of hearts to Stearley's 7 of diamonds. Calkins served out the year-and-a-half left in his term and Bob Stearley was elected mayor in the next election held in November, 2008. Supposedly, Calkins had those 2 cards put in a frame and they hung on the wall behind his desk while he was in office.
The population of Edgewood has almost doubled since 2000.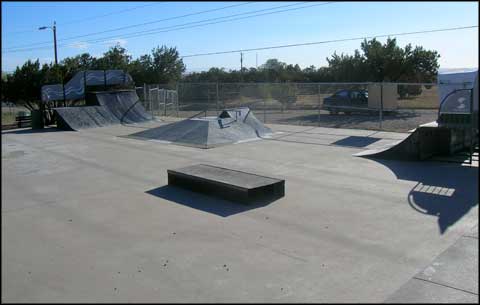 The Edgewood Skate Park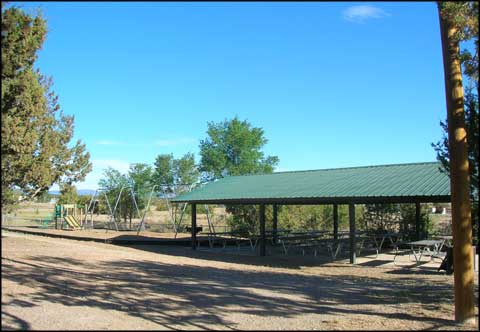 Edgewood Town Park
Fast Facts about
Edgewood, New Mexico
Edgewood

, Santa Fe County,

NM

87015
Latitude:
35.0677°N
Longitude:
106.1915°W
Incorporated: 1999
Elevation:
6,645'
Education:
High School or Higher: 91.5%
Bachelor's Degree or Higher: 22.0%
Graduate or Professional Degree: 8.3%
Cost of Living Index for Edgewood: 95.9
2014 Estimates:
Median Household Income: $55,780
Median Home Value: $210,700
Median Resident Age: 35.5 Years
Major Industries:
Construction, Educational Services, Professional Services, Transportation Services, Finance & Insurance Services, Waste Management Services, Repair & Maintenance, Retail Services, Health Care, Real Estate Services, Government
Unemployed (August 2014): 5.0%
Population Demographics: 2010
Total Population
3,735
Males
1,872
Females
1,863
Population by Age
Under 18
933
18 & over
2,802
20-24
143
25-34
354
35-49
865
50-64
949
65 & over
399
Population by Ethnicity
Hispanic or Latino
885
Non Hispanic or Latino
2,850
Population by Race
White
3,198
African-American
38
Asian
32
Native American
113
Hawaiian or Pacific Islander
5
Other
227
Two or more
122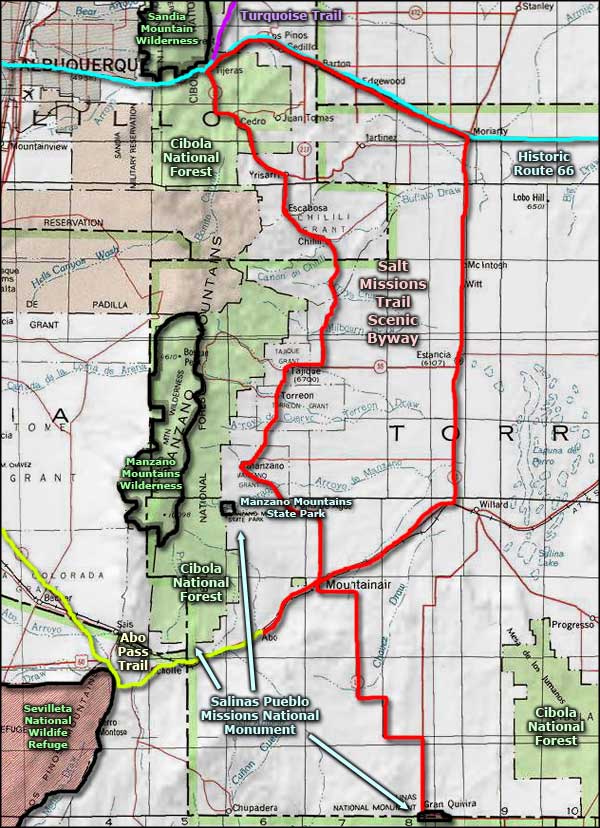 Related Pages
Map courtesy of National Geographic Topo!