Datil, New Mexico
In 1885, the Magdalena Livestock Driveway was established, connecting the Springerville, Arizona area cattle and sheep ranches to the west with the railroad head at Magdalena to the east. 15 water wells were drilled along the way (one about every 10 miles) to provide for the large number of beef cattle and sheep that were driven over this route in season. One of last remaining of those wells is still flowing water about 1 mile west of Datil at the Datil Well Recreation Area & Campground. I think the village of Datil first sprang up as a stagecoach stop along that original cattle road and the townsite became centered around the intersection of NM 12 and US 60.
The present center of business is on the southwest corner of that crossroads. There's a convenience store, gas station, restaurant, and possibly motel (out behind the main building). Just to the west is a Forest Service office (Cibola National Forest) and an office for the Natural Resources Conservation Service. The former center of business (one of the photos in the slideshow above) is on the northwest corner of that same intersection.
Near Datil is where you'll find the Enchanted Tower: a rock climbing hotspot. The tower is hidden behind a locked gate so you'll need a good map and the combination to the lock to go there...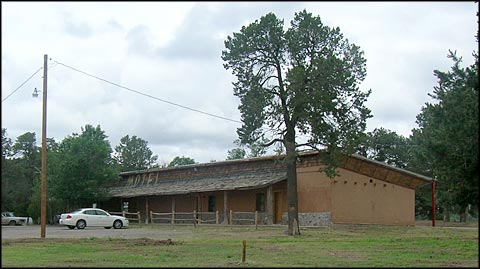 The only motel in town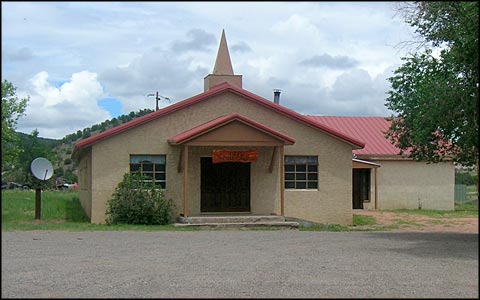 The best-kept building in Datil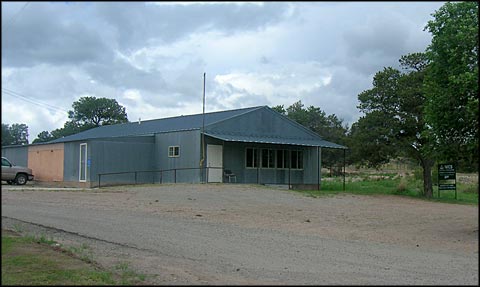 The National Resource Conservation Service office in Datil
Fast Facts about
Datil, New Mexico
Latitude:
34.144444°N
Longitude:
107.844167°W
Unincorporated Community
Major Occupations:
Forest Products
Farming
Ranching
Tourism
Population Demographics: 2010
Total Population
54
Males
27
Females
27
Population by Age
Under 18
6
18 & over
48
20-24
1
25-34
8
35-49
4
50-64
17
65 & over
18
Population by Ethnicity
Hispanic or Latino
8
Non Hispanic or Latino
46
Population by Race
White
46
African-American
1
Asian
0
Native American
4
Hawaiian or Pacific Islander
0
Other
2
Two or more
1