Cloudcroft, New Mexico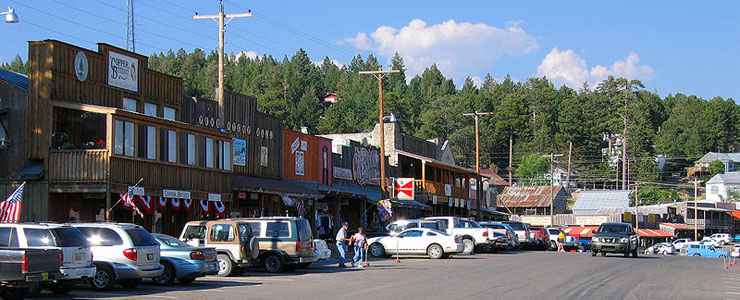 Downtown Cloudcroft in the summer
Cloudcroft sits above 8,000 feet in the Sacramento Mountains. Because of that elevation, it is a popular place in the summer because of the cooler temps, higher humidity and relative greenness of the landscape. It's also that summer popularity that makes for almost twice as many homes in town as year-round residents... There are also a number of other smaller settlements scattered through the nearby mountains, for the same reasons and with the same residential/population disparity.
South of Cloudcroft along the ridge of the Sacramentos is the National Solar Observatory. Connecting the two is the Sunspot Scenic Byway, a route with many incredible views over the Tularosa Basin and White Sands to the west.
Cloudcroft was first established as a tourism destination at the end of a rail line built by the Eddy brothers (as a spur of the El Paso & Northeastern Railroad they built between El Paso, Texas and Dawson, New Mexico). They also built some large-scale and upscale accommodations in the village, some of which have burned and been rebuilt a couple times over the years. Among the visitors to Cloudcroft in the 1930's were Gilbert Roland, Judy Garland, Clark Gable and Pancho Villa. The resort at The Lodge was managed for several years in the 1930's by Conrad Hilton, of Hilton Hotels fame.
As automobiles grew in popularity and number, the rail line began to lose money. The last passenger train arrived in Cloudcroft in 1938, the last freight train in 1947. Tourism in the area has continued to grow since then and is now the primary driver of the local economy. However, the population has been pretty static since the 1940's. That said, the year-round population of Cloudcroft is down more than 9% since 2000.
Fast Facts about
Cloudcroft, New Mexico
Cloudcroft

, Otero County,

NM

88317, 88350
Latitude:
32.95468°N
Longitude:
105.7405°W
Founded: 1899
Elevation:
8,668'
Education:
High School or Higher: 94.2%
Bachelor's Degree or Higher: 42.8%
Graduate or Professional Degree: 16.6%
Cost of Living Index for Cloudcroft: 88.1
2014 Estimates:
Median Household Income: $33,900
Median Home Value: $180,200
Median Resident Age: 48.9 Years
Major Industries:
Government, Construction, Retail Trade, Educational Services, Lodging & Food Services, Other Services, Waste Management Services
Unemployed (August 2014): 5.7%
Population Demographics: 2010
Total Population
674
Males
334
Females
340
Population by Age
Under 18
133
18 & over
541
20-24
23
25-34
48
35-49
126
50-64
166
65 & over
163
Population by Ethnicity
Hispanic or Latino
60
Non Hispanic or Latino
614
Population by Race
White
627
African-American
1
Asian
2
Native American
10
Hawaiian or Pacific Islander
0
Other
11
Two or more
23
Photo courtesy of Edward Jackson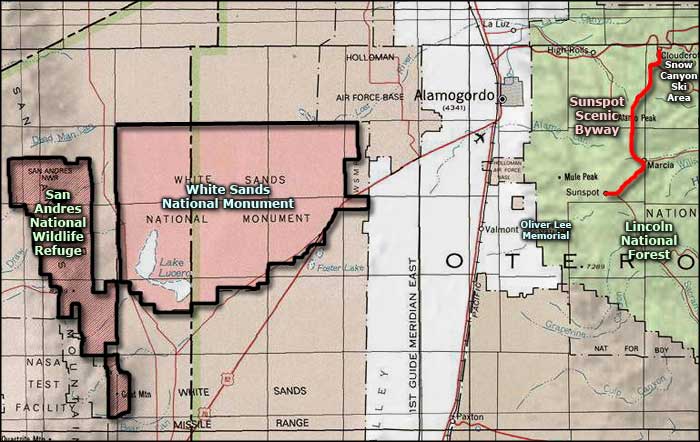 Related Pages
Map courtesy of National Geographic Topo!