Clayton, New Mexico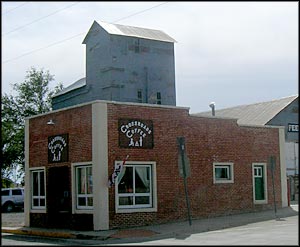 The Cimarron Cutoff of the Santa Fe Trail brought trade caravans and homesteaders through this area after William Becknell first blazed this route on his way from Santa Fe back to Missouri in 1821. However, come 1861 the Union Army was too occupied with the Civil War so the Cimarron Cutoff was abandoned because of increasing Comanche raids. Virtually all Santa Fe Trail traffic switched over to the safer Mountain Branch. Then the Santa Fe Trail itself was essentially abandoned when the Atchison, Topeka & Santa Fe Railroad finally completed their rail line into the neighborhood of Santa Fe (they actually went through Lamy, several miles southeast of Santa Fe because they didn't want to deal with that difference in elevation, and they probably would have had to buy a right-of-way into Santa Fe as the federal government didn't "give" them one).
Clayton was officially founded in 1887 amidst the wagon wheel ruts left over from earlier Trail travel but there was already a small settlement around the supply stores and such for the cattle ranchers in the area. Clayton was named for a son of US Senator Stephen Dorsey (a Reconstruction-era politician who built a huge mansion in the plains northeast of Springer and died later in political disgrace). Clayton was set up by the railroad as a cattle shipping center for herds based in the Texas Panhandle and Pecos River Valley.
One of the early families to settle in Clayton was Tom Boggs and his wife, Rumalda. The town of Boggsville (to the north in the Arkansas River Valley near what is now Las Animas) was being abandoned after being bypassed by the Atchison, Topeka & Santa Fe Railroad and they moved their family to Clayton. Among their family were 6 of the children born to Kit Carson and his wife, the late Josefa Jaramillo.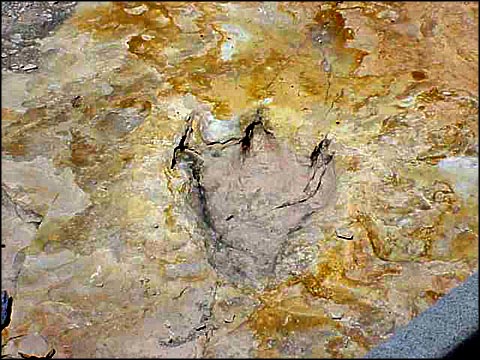 A fossilized dinosaur footprint at nearby Clayton Lake State Park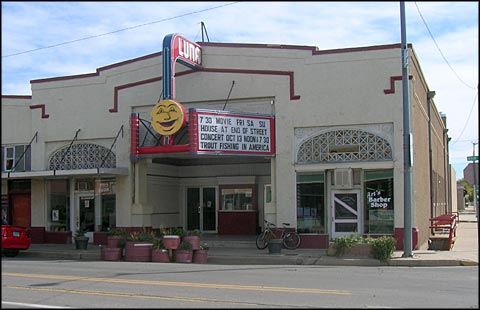 The Luna Theater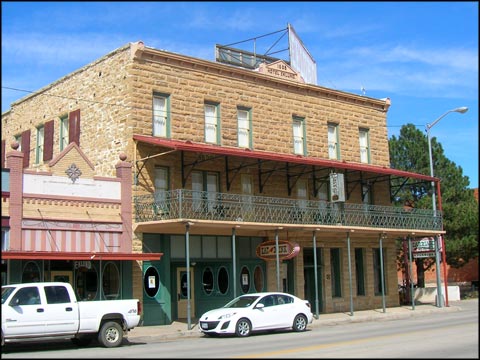 The historic Eklund Hotel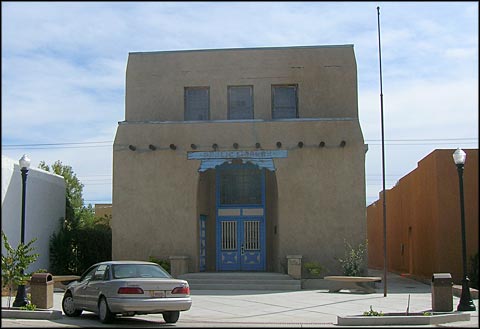 The Clayton Public Library
Fast Facts about
Clayton, New Mexico
Clayton

, Union County,

NM

88415
Latitude:
36.449722°N
Longitude:
103.180833°W
Founded: 1887
Elevation:
5,056'
Education:
High School or Higher: 79.4%
Bachelor's Degree or Higher: 12.2%
Graduate or Professional Degree: 5.1%
Cost of Living Index for Clayton: 85.1
2014 Estimates:
Median Household Income: $35,200
Estimated Median Home Value: $85,750
Resident Age: 39.7 Years
Major Industries:
Agriculture, Health Care, Construction, Government, Educational Services, Lodging & Food Services, Social Services, Retail Services, Utilities
Unemployed (August 2014): 3.9%
Population Demographics: 2010
Total Population
2,980
Males
1,766
Females
1,214
Population by Age
Under 18
577
18 & over
2,403
20-24
186
25-34
500
35-49
617
50-64
536
65 & over
496
Population by Ethnicity
Hispanic or Latino
1,524
Non Hispanic or Latino
1,456
Population by Race
White
2,263
African-American
77
Asian
16
Native American
81
Hawaiian or Pacific Islander
0
Other
466
Two or more
77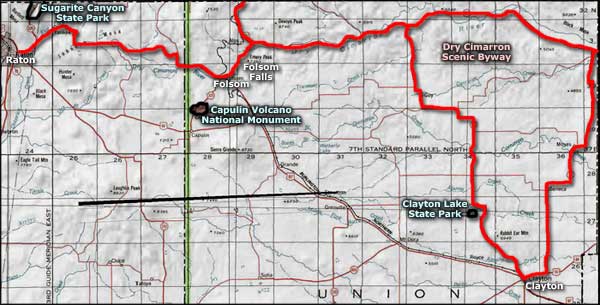 Related Pages
Map courtesy of National Geographic Topo!