Ski and Snowboard Areas in Nevada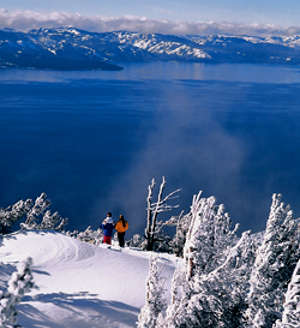 You might not think so but Nevada has some excellent ski and snowboard areas. The ones around Lake Tahoe may be the best known, but they're not the only good places to enjoy an exhilarating rush on a beautiful winter's day. All it takes is a good slope with a little bit of elevation, and Nevada delivers...
Listed below are five popular ski areas, and I'm still checking out the heli-ski offerings in the Ruby Mountains (20 miles southeast of Elko). By no means is this an exhaustive list of skiing, snowboarding and cross-country recreation sites in Nevada.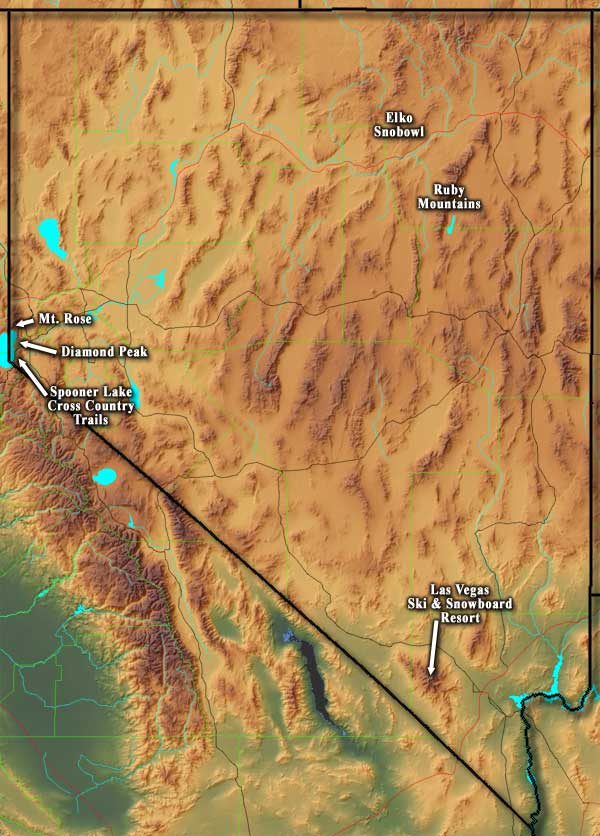 Ski Areas
Map courtesy of Cartesia MapArt US Terrain