Mount Wilson Backcountry Byway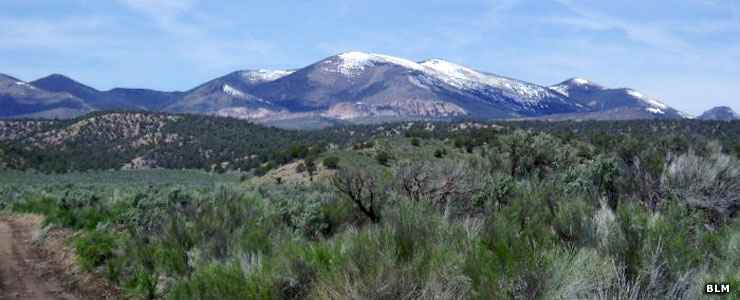 The White Rock Range from the Mount Wilson Backcountry Byway
The Mount Wilson Backcountry Byway travels a route east of US Highway 93 between Pony Springs and Pioche. Along the way this 66-mile route passes by Spring Valley and Echo Canyon State Parks and travels between the White Rock Range and Parsnip Peak Wilderness Areas as it makes its way around the Wilson Range. This is an area of ancient volcanic calderas now overgrown with junipers and pinons. The higher areas are a mix of Ponderosa and aspen. There's wildlife and views galore, just bring your high clearance vehicle and a good camera and you'll have a good time.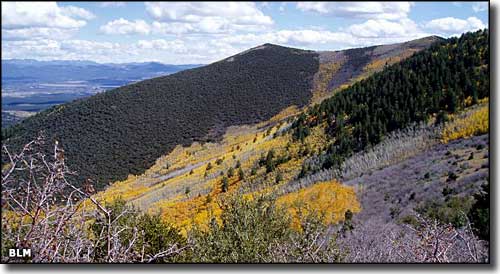 Parsnip Peak Wilderness
Mt. Wilson Backcountry Byway
Photos are courtesy of the Bureau of Land Management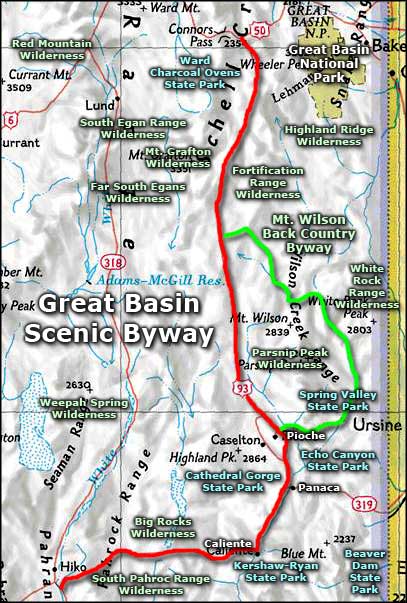 Related Pages
Map courtesy of National Geographic Topo!