Battle Mountain, Nevada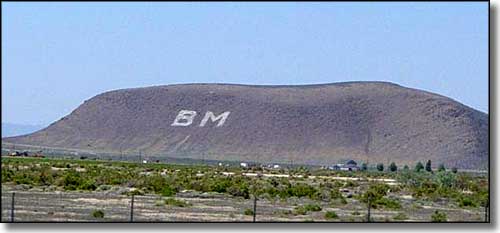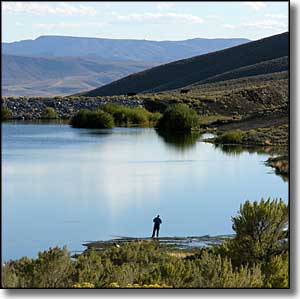 Back in 2001, the Washington Post Magazine characterized Battle Mountain as "the Armpit of America." The "town" is the unincorporated county seat of Lander County.
Battle Mountain is most famous as the home of the "Human-Powered Speed Challenge," an annual bike race on a long, flat, straight stretch of Nevada Highway 305 just outside of town. The economy of Battle Mountain is essentially based on gold mining and on mining the pockets of visitors in the town's legal gambling dens.
In 1866, George Tannihill discovered a rich lode of copper ore and when he filed his mineral claim, he named the area the Battle Mountain Mining District. When the Central Pacific laid tracks through here in 1868, they built a siding to offload supplies for the miners in the area. In 1870, the railroad decided to relocate the Argenta station to the Battle Mountain Siding. So they surveyed a townsite, built a depot and the settlement of Battle Mountain began.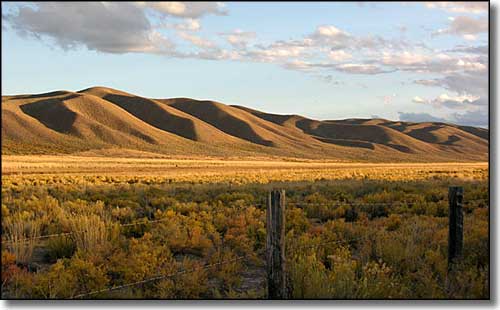 The countryside around Battle Mountain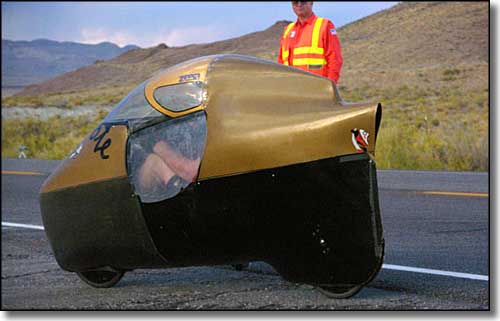 An entrant in the Human-Powered Speed Challenge
Fast Facts about
Battle Mountain, Nevada
Battle Mountain

, Lander County,

NV

89820
Latitude:
40.6394°N
Longitude:
116.9373°W
Founded: 1870
Elevation:
4,511'
Education:
High School or Higher: 79.2%
Bachelor's Degree or Higher: 13.6%
Graduate or Professional Degree: 3.7%
Cost of Living Index for Battle Mountain: 79.9
2014 Estimates:
Median Resident Age: 31.7 Years
Median Household Income: $50,220
Median Home Value: $79,100
Major Industries:
Mining, Health Care, Construction, Lodging & Food Services, Educational Services, Government, Truck Transportation, Social Services, Retail Services, Utilities
Unemployed (July 2014): 8.1%
2010 Population Demographics
Non Hispanic or Latino
2,743
Hawaiian or Pacific Islander
1
Lander County Pages