Quinebaug & Shetucket Rivers Valley National Heritage Corridor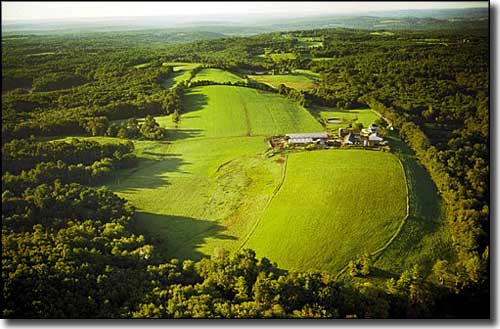 In the Quinebaug and Shetucket Rivers Valley (Thames River watershed)

The Quinebaug and Shetucket Rivers Valley National Heritage Corridor is not a National Park as such, it's more a group of businesses, individuals, local and state governments and nonprofit environmental and cultural organizations working together with the National Park Service to celebrate, preserve and enhance the area's rich historical, cultural and natural heritage. As this is a "heritage corridor" type of "park" and most of the official participants in the program run their own sites, hours and admission fees vary everywhere. Some historical and environmental sites of interest charge set fees while others accept donations. In addition, there are several state parks and state forests in the region that offer many different forms of recreation and entertainment. There's something for everyone here. Central to the Quinebaug and Shetucket Rivers Valley National Heritage Corridor in Connecticut is the Route 169 National Scenic Byway and the Route 49 State Scenic Byway.
There are 35 towns within the Congressionally designated boundaries of the National Heritage Corridor, with a total population approaching 300,000. One thing they all agree on is the Walktober Weekend. Walktober Weekend happens on the Columbus Day weekend every year. It's a time when more than 65 guided walks, paddles, bike rides and other events are offered at natural, cultural and historic sites throughout the National Heritage Corridor.
The National Heritage Corridor straddles the Connecticut and Massachusetts state line, and the region is often known as "The Last Green Valley" in the sprawling Boston-to-Washington Megalopolis. Some 78% of the 695,000 acres included in the designation are forest and farmland. The National Heritage Corridor includes five state parks, sixteen state wildlife management areas, seven state forests, more than eighty ponds and lakes and more than 130 miles of trails, including the East Coast Greenway (a National Millenium Trail). Among the 35 towns are 118 historic sites and museums with thousands more structures listed on the National Register of Historic Places.
It's not just the historic and cultural aspects of the Quinebaug and Shetucket Rivers Valley that make this area so unique: it's also the sheer volume of greenery, clean water and undisturbed nature in the midst of the northeastern human megalopolis.
Quinebaug and Shetucket Rivers Valley National Heritage Corridor
Upper photo courtesy of The Last Green Valley
Small photo courtesy of the National Park Service