Yuma County, Arizona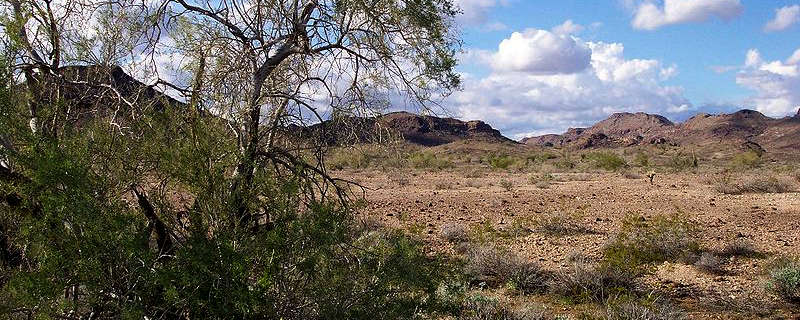 A typical view in Yuma County
Yuma County is in southwest Arizona with California to the west and Mexico to the south. Yuma County contains 5,514 square miles of land and 5 square miles of water. The county seat is Yuma.
If you've ever seen the original Stargate movie, the scenes filmed in the desert sands were filmed around Yuma. Probably half of Yuma County is owned by either the Federal Government or the US Army (for use in weapons testing and desert combat training).
A lot of Yuma County is irrigated farmlands and produces vegetables all year-round
Fast Facts about Yuma County, Arizona
Types of Jobs:
Private Sector, wages or salary: 71%
Government Sector: 22%
Unincorporated, Self-Employed: 6%
Homemaker, Unpaid: 1%
Median Resident Age: 33.0 Years
Cost of Living Index for Yuma County: 84.8
2014 Estimates:
Median Household Income: $38,700
Median Home Value: $133,800
Major Industries:
Government, Educational Services, Agriculture, Construction, Health Care, Lodging & Food Services, Transportation Services, Social Services, Retail Services, Repair & Maintenance
2010 Population Demographics
Hispanic or Latino
116,912
Non Hispanic or Latino
78,839
Hawaiian or Pacific Islander
306
Photo of the desert around Yuma courtesy of Jason West
Photo of irrigated croplands courtesy of the City of San Luis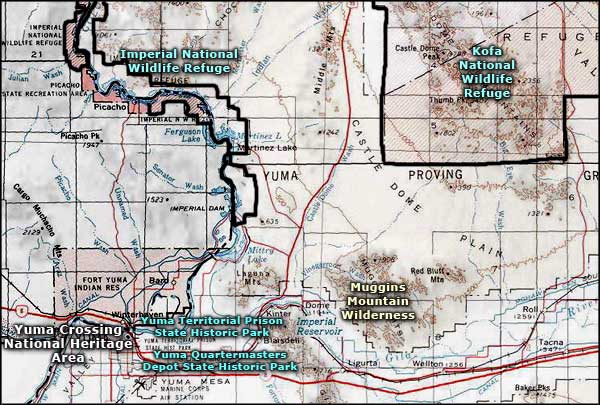 Related Pages
Map courtesy of National Geographic Topo!