San Luis, Arizona

San Luis City Hall
San Luis was first established in 1930 with the opening of a border crossing into San Luis Rio Colorado on the Mexican side. San Luis has grown into the second fastest growing town in Arizona. Between 1980 and 2000, San Luis increased in population from 1,946 to about 20,000 people. The last 6 years have seen the city annex more than 16,000 acres on its east side in order to provide services and accommodate growth, especially now that a new commercial port of entry is being built there. San Luis has also evolved into a major center for labor intensive manufacturing and assembly with plants being built on both sides of the border.
San Luis is also home to the Arizona State Prison Complex-Yuma, with the prison located at the corner of Avenue B and Juan Sanchez Boulevard, in town. Nearby is the San Luis Detention Facility, owned by a subsidiary of the city (San Luis Detention Facility Development Corporation) and operated by CEC/Civigenics. While the Arizona State Prison Complex facility holds an average of 2,279 convicted male felons, the San Luis Detention Facility is primarily a holding facility for illegal immigrants awaiting disposition and deportation by Immigrations and Customs.
San Luis is home to a ground-breaking organization: the Comite de Bienestar. The Comite is a membership organization that was founded in 1981 by 400 Mexican-American families who wanted to save enough money to purchase and develop a 100-acre property on which they could build homes. Working together, they pooled some $1.4 million for the land and necessary infrastructure to accomplish their vision. The Comite still works to empower Mexican-American residents and immigrants in the community's expanded vision of further development, directly addressing the day-to-day realities of their bi-national community. The Comite's executive director, Marco "Tony" Reyes, also served as Mayor of San Luis (1984-1994) and on the Yuma County Board of Supervisors.
Between 2000 and 2014 the population of San Luis rose more than 70%.
Irrigated fields near San Luis
Fast Facts about
San Luis, Arizona
San Luis

, Yuma County,

AZ

85349
Latitude:
32.4961°N
Longitude:
114.7683°W
Incorporated: 1979
Elevation:
130'
Education:
High School or Higher: 34.9%
Bachelor's Degree or Higher: 3.4%
Graduate or Professional Degree: 1.8%
Cost of Living Index for San Luis: 87.7
2014 Estimates:
Median Household Income: $26,400
Median Home Value: $101,500
Median Resident Age: 25.5 Years
Major Industries:
Agriculture, Educational Services, Construction, Government, Lodging & Food Services, Retail Services, Social Services, Transportation Services, Grocery Wholesalers
Unemployed (August 2014): 60.3%
2010 Population Demographics
Hispanic or Latino
25,171
Non Hispanic or Latino
334
Hawaiian or Pacific Islander
17
Yuma County Pages
Photos courtesy of the City of San Luis, Arizona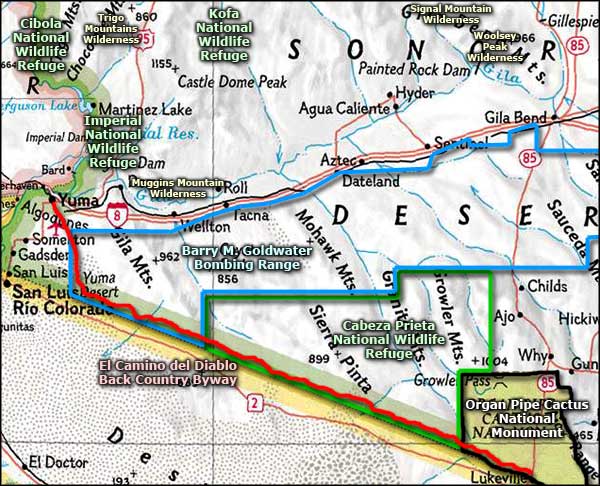 Related Pages
Map courtesy of National Geographic Topo!