Maricopa County, Arizona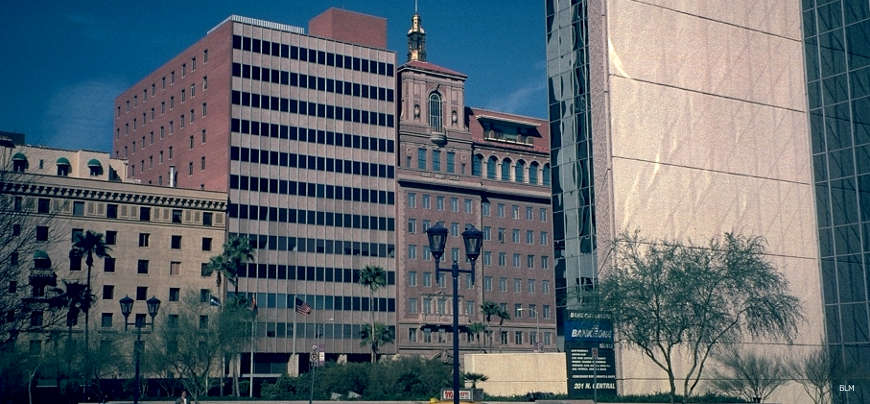 In downtown Phoenix
Maricopa County is in central Arizona and includes the greater part of the Phoenix Metroplex. Maricopa County contains 9,203 square miles of land and 21 square miles of water. Maricopa County is the 4th most populous county in the United States. There are 12 Indian Reservations in the county. The county seat is Phoenix.
Update, 2009: For the first time since Europeans began settling in the area, Maricopa County appears to be losing population as a direct result of the global financial crisis, a crisis brought about by many of the very bankers, developers, investment advisers and mortgage brokers who call Maricopa County "home." Foreclosures are rampant as the local economy contracts. It also doesn't help matters that many of the local jobs in the large financial institutions that used to run major operations in Phoenix have shifted large portions of their business overseas (that move often paid for with money derived from the federal government/taxpayer's bailout of those same institutions).
Update 2013: From the stats I've seen, general incomes across Maricopa County are down anything from 5% to 30%, depending on the neighborhood. Home values also appear to be down anything from 5% to 50% across the county, again depending on the neighborhood. Except for the very wealthy, it looks like everyone in Maricopa County has taken a bad hit from the general banking/mortgage crisis/scandal that began to emerge in 2007. And as much as the stock markets seem to set new record highs on a regular basis, only the very wealthy are profiting from it. We're back to the days of the Ronald Reagan's "trickle down economics" (which finally seemed to work during Bill Clinton's time in office, only to end within months of the Republicans retaking the White House with George W. Bush).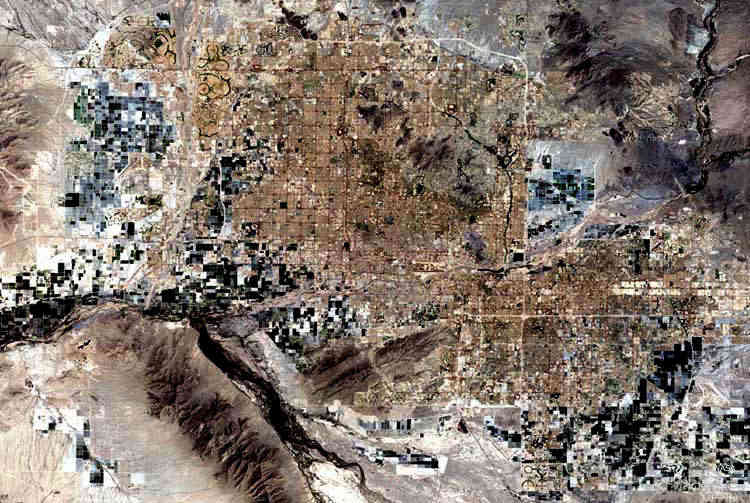 A Landsat image of the Phoenix Metro area
Fast Facts about Maricopa County, Arizona
Types of Jobs:
Private Sector, wages or salary: 82%
Government Sector: 12%
Unincorporated, Self-Employed: 6%
Median Resident Age: 34.0 Years
Cost of Living Index for Maricopa County: 89.3
2014 Estimates:
Median Household Income: $53,300
Median Home Value: $203,800
Major Industries:
Construction, Health Care, Educational Services, Finance & Insurance Services, Lodging & Food Services, Professional Services, Waste Management Services, Government
2010 Population Demographics
Total Population
3,817,117
Hispanic or Latino
1,128,741
Non Hispanic or Latino
2,688,376
Hawaiian or Pacific Islander
7,790
Photo of downtown Phoenix courtesy of the Bureau of Land Management
Satellite view of the Phoenix Metro area courtesy of the NASA Earth Observatory