Cottonwood, Arizona
In 1874, a contingent of soldiers was stationed at an adobe house near a stand of 16 large cottonwoods along the Verde River. Near the river with stagnant pools of water lying around after the rains, it was a great place for the raising of mosquitoes - clouds and clouds of mosquitoes. The soldiers had an on-going problem with malaria and dysentery. The nearest medical help was at Camp Verde and quinine, in particular, was always in short supply. Nevertheless, by the time the settlement of Cottonwood was established in 1879, there were several families (each with 9 children) living along the Verde River, close to those big cottonwoods.
Cottonwood was mostly a farming settlement (although nearly everyone ran some cattle) until World War I. Jerome started to build up with the rise in copper prices during World War I and the folks in Cottonwood found a market for their crops and cattle. That cash flow attracted businesses from all over. By 1920, Cottonwood had 4 general mercantiles, 5 dry goods stores, 1 barbershop, 3 restaurants, 1 amusement halls, 1 movie picture house, a drug store, confectionary, bakery, service station, ice plant, lumber yard, jewelry store, root beer stand, butcher shop, furniture store, novelty store, ice cream parlor, 2 garages, 2 blacksmiths, 7 pool halls, 2 hotels and 2 shoe stores. And as Cottonwood was not a company town (like Jerome and Clarkdale), in many back rooms you could get plenty of locally made, high quality hooch.
Cottonwood has evolved greatly from those days into a tourism and retirement center with lots of convenient shopping, restaurants and hotels. The town has worked hard to preserve its picturesque Historic Old Town with the high sidewalks and false-fronted buildings left over from the Old West days. Dead Horse Ranch State Park is just west of town, close to Tuzigoot National Monument. The Verde River Greenway is within walking distance of downtown and the famous red rock country of Sedona is just over the hill to the northeast.
The population of Cottonwood rose almost 25% between 2000 and 2015.

The Cottonwood City Financial Services office
Fast Facts about
Cottonwood, Arizona
Cottonwood

, Yavapai County,

AZ

86326
Latitude:
34.7321°N
Longitude:
112.0186°W
Incorporated: 1960
Elevation: 3,314'
Education:
High School or Higher: 77.0%
Bachelor's Degree or Higher: 13.9%
Graduate or Professional Degree: 5.6%
Cost of Living Index for Cottonwood: 91.7
2014 Estimates:
Median Household Income: $32,600
Median Home Value: $122,300
Median Resident Age: 46.2 Years
Major Industries:
Lodging & Food Services, Health Care, Construction, Educational Services, Waste Management Services, Real Estate Services, Retail Services, Social Services
Unemployed (August 2014): 8.8%
2010 Population Demographics
Non Hispanic or Latino
8,692
Hawaiian or Pacific Islander
10
Yavapai County Pages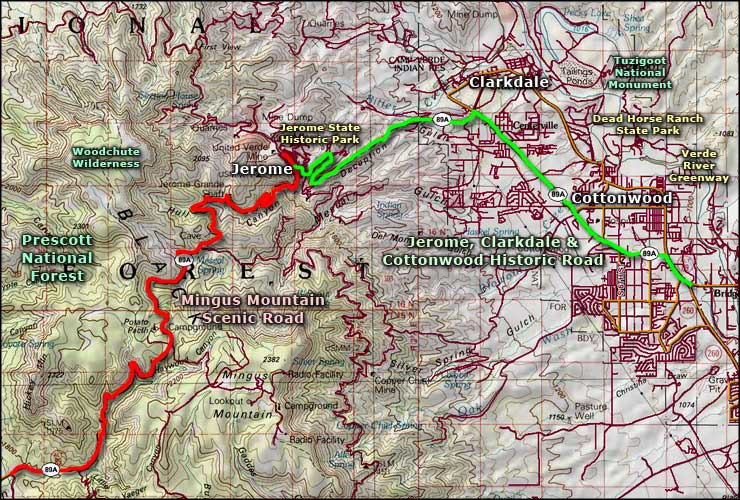 Related Pages
Map courtesy of National Geographic Topo!