Cochise County, Arizona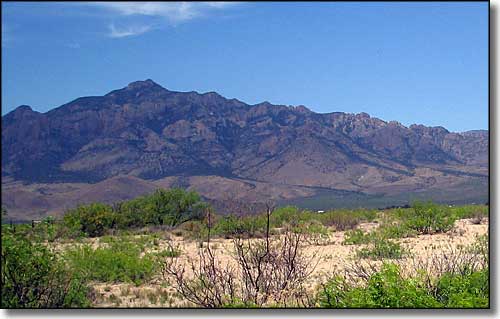 The Chiricahua Mountains from the east
, near Portal
Cochise County is in southeastern Arizona with New Mexico to the east and Mexico to the south. This was the last holdout of Geronimo and his Chiricahua Apaches, and the home of Tombstone with its famous OK Corral and Boot Hill.
Cochise County contains 6,169 square miles of land and 49 square miles of water. The county seat is Bisbee.
Fast Facts about Cochise County, Arizona
Types of Jobs:
Private Sector, wages or salary: 63%
Government Sector: 28%
Unincorporated, Self-Employed: 8%
Homemaker, Unpaid: 1%
Median Resident Age: 39.0 Years
Cost of Living Index for Cochise County: 84.2
2014 Estimates:
Median Household Income: $45,100
Median Home Value: $155,000
Major Industries:
Government, Educational Services, Health Care, Construction, Lodging & Food Services, Professional Services, Social Services, Retail Services, Agriculture, Repair & Maintenance
2010 Population Demographics
Hispanic or Latino
42,543
Non Hispanic or Latino
88,803
Hawaiian or Pacific Islander
418
Cochise County Pages
Photo of the Chiricahua Mountains courtesy of Karen Fasimpaur,
CCA 3.0 License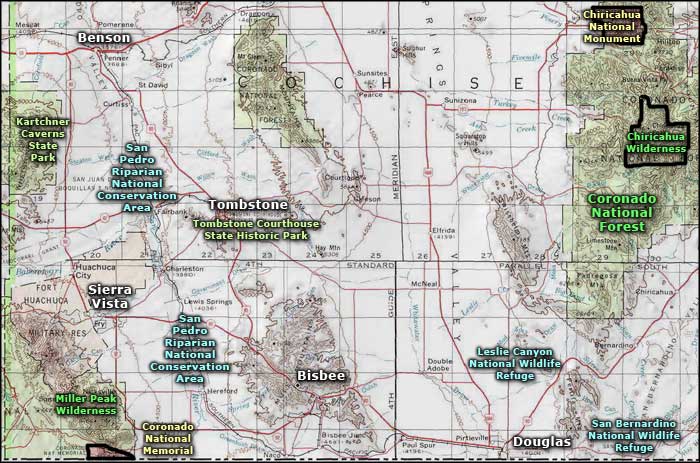 Related Pages
Map courtesy of National Geographic Topo!